customized connector flange probe rtd class b thermistor sensor
Non-standard product,customize design! ! !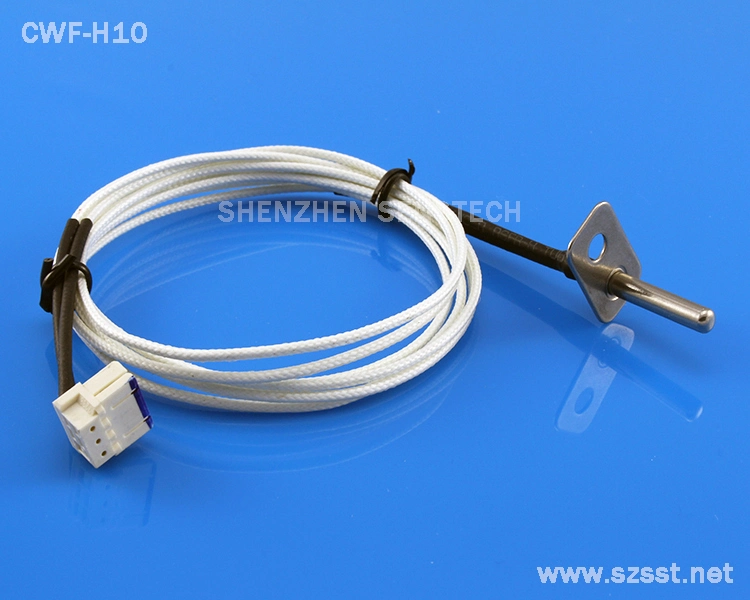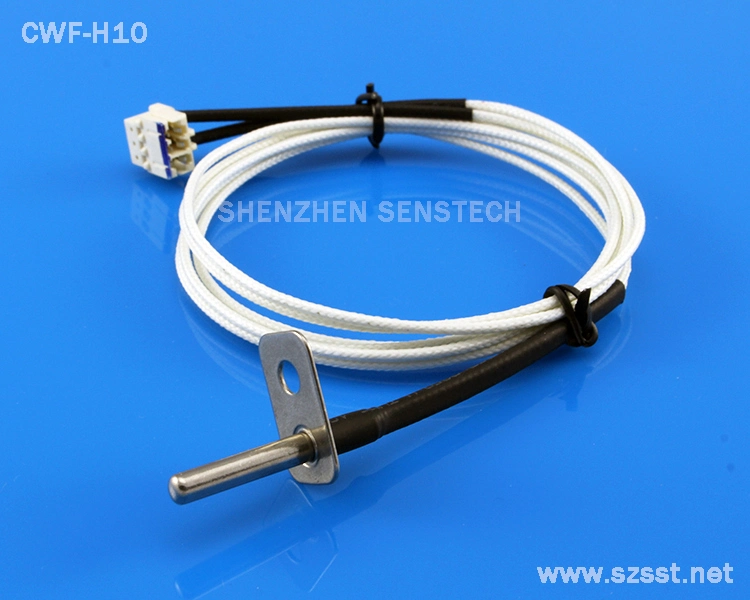 The RTD sensor is used for precise temperature monitoring applications, where errors in measurement have to be excluded.

The linear relationship of the resistor to temperature, simplifies its use in many electronic applications.The precision of temperature sensor allows its universal use for temperature monitoring, control and switching in windings, bearings,machines, motors, transformers and many other industrial applications.It can be used in water or in a humid environment.It has IP68 waterproof certification.Flange is convenient for fixed installation, the overall design is suitable for high temperature environmen.



We accept customized for this product.The sensors could be made according to your specific requirements.it will be of great help if you could offer us some detailed information.
All products can be customized ! ! Please contact us to get more information.
-1. For Pipe size there are have: 8mm 12mm 15mm;18mm or customized etc.
-2. Probe length can be customized:30;45;50;80;100;200mm,etc
-3. Cable length can be custom-made, 1.2m, 1.5m, 1.8m,3m;5m etc.
-4. More plugs are available,Car connector,Molex,Banana Connector;3.5mm stereo plug;Waterproof connector;etc
-5. Cable can be customized: TPE;PTFE;Silicone;Mica;PVC;etc
-6. Please contact us for more information !
More Features of RTD temperature sensor:
RTD sensor

Tolerance

Class A,Class B

probe

Stainless SteeL or flange probe or customized

cable

TPE,Fiberglass PVC Teflon Silicone TPE etc.

connector

TJC32 ,54,SMR SMP,5566 5264 ph EH
Type

Measuring Range°C

Accuracy

Tolerance

Temperature Coefficient

PT100

-50~+300

Class A

±(0.15+0.002) |t|

3.85·10-3K-1

-70~+500

Class B

±(0.30+0.005) |t|

3.85·10-3K-1

PT500

-50~+300

Class A

±(0.15+0.002) |t|

3.85·10-3K-1

-70~+500

Class B

±(0.30+0.005) |t|

3.85·10-3K-1

PT1000

-50~+300

Class A

±(0.15+0.002) |t|

3.85·10-3K-1

-70~+500

Class B

±(0.30+0.005) |t|

3.85·10-3K-1
Question about RTD temperature sensor:
To offer you the right sensor solution and accuracte price, please kindly advise your requirement about:
a. probe size, cable length ?
b. working environment & temperature range ?
c. connector model if necessary ?
More options: