Composition of Probe System:
RPS-L11 radio probe system include three pieces of hardware and one software package; The software package model is SP-W10, the two pieces of the hardware are:
1)TP200 trigger probe unit(including optional stylus );
2)RPD/RPDM radio signal transmitter (including customizable mounting plate);
3)RSI-20 radio receiver(the standard cable length 8m/the optional lengthened cable).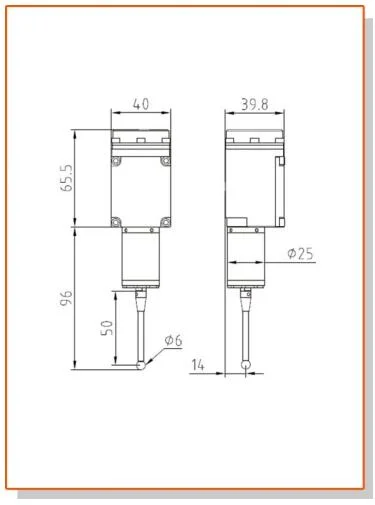 Technical Parameters:
1)The technical parameters of TP200 trigger probe :
Stylus sensing direction: ±X, ±Y, +Z;
Stylus sensing over-travel : X-Y±15°, Z +5 mm;
The trigger force in Z direction: 1000 g;
Trigger force in X-Y surface( standard stylus ) : 65-130g;
Unidirectional repeatability(2σ): ≤ 2 μm;
Seal grade: IP68.
2)The technical parameters of RPD/RPDM radio signal transmitter:
Radio signal receiving/sending distance : ≥14 m;
Working days of new batteries (5% utilization rate in a single shift):280 days;
Seal grade: IP68.
3)RSI-20 radio receiver technical parameters:
Radio signal receiving/sending distance: ≥14 m;
Input voltage is 24±10% V DC and output load current is 50 mA.
Seal grade: IP68.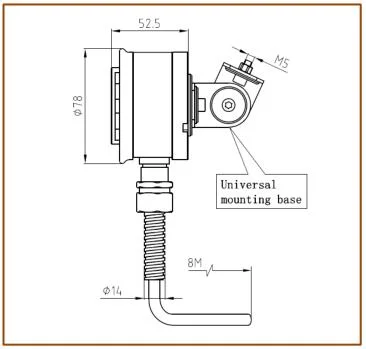 Technical Characteristics:
The stylus connector of TP200 probe is protected by a metal cover and a rubber seal cover;
Switch on/off method of RPD/RPDM radio signal emitter: M code on/off;
Radio code signals are used to transmit information between RPD/RPDM radio signal emitter and the receiver. The time to transmit and to decode a group of signals is less than 1ms;
The transmission frequency of the radio signal is within 2.4 G-2.483 G, the number of transmission channel is 84;
Output four kinds of SSR signals to machine control system when probe is in the states of trigger,error,probe batteries low and output pulse;
The RSI-20 receiver can change its logical state of the output signal by setting;
The indicating lights in RSI-20 and RPDM show the working status of the probe system.
Application:
Setting work-piece coordinate system and machining zero points automatically before processing;
Detect and control the key dimensions, position coordinates and their precision automatically between two processes;
Detect precision of the key dimensions,shapes, position after processing.
Applicable equipment:
Various specifications of CNC lathes, turning machine center, CNC turning-milling machine center.