Customizd Sensor Housing DS18B20 Sensor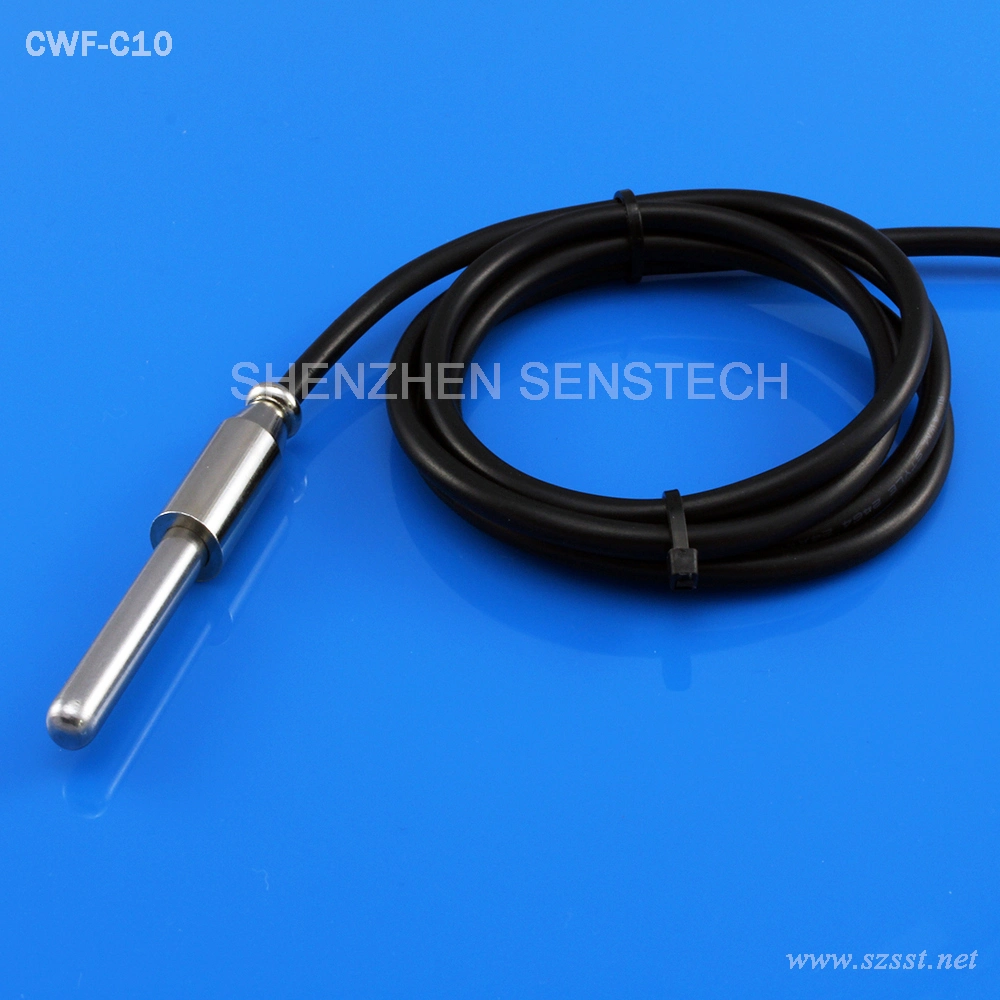 | | |
| --- | --- |
| Sensor | Maxim/Dallas DS18B20 |
| Pin Configuration | TO-92 |
| Interface | 1-wire |
| Protection Tube | AISI 304 Customized Probe Dimension |
| Cable | PVC Cable 24AWG*3C |
| Connector | Customized connector |
| Temperature Range | -55°C to +125°C (-67°F to +257°F) |
| Accuracy | ±0.5°C (from -10°C to +85°C) |

Notes:
-1. More probe sizes are available: OD6×30, OD6×45, OD6×50, OD6×80, OD6×100, etc.
-2. More cables are available: PVC cable, XL-PE cable, TPE cable, Silicone cable, etc.
-3. More connectors are available: XH, PH, Microfit 3.0, RJ11, RJ45, RJ50, IP68 connectors, etc.
-4. Please contact us for more information !
TIPS:
To offer you the right sensor solution and accuracte price, please kindly advise your requirement about:
a. probe size, cable length ?
b. working environment & temperature range ?
c. connector model ?
MORE OPTIONS FOR YOUR REFERENCE: