with Digitizer Probe Alloy Wheel Refurbishment CNC Lathe
Alloy Wheel Repair CNC Lathe, Alloy Rim Repair CNC Lathe.
Model
WRC26
Max. swing over bed
Φ720mm (28')
Max. swing over cross slide
Φ540mm
Max. size of alloy wheel
26'
Cross slide travel
350mm
Width of the rail
330mm
Length of the rail
1320mm
Size of the 3-jaw chuck
12'
Range of spindle speed
50~2000rpm
Spindle speed control
Automatic
Spindle bore
Φ60mm
Taper of spindle bore
MT6
Taper of spindle nose
A2-6
Max. size of tool post
25×25mm
Stations of tool carrier
4 position
Min. setting unit of motor
(Z) long 0.001mm
(X) cross 0.001mm
Moving speed of post
(Z) long 8m/min
(X) cross 4m/min
Motor power
7.5kw
Machine base
Whole cast iron base
Machine size (L*W*H)
2200*1650*1750mm
Net weight
2600kg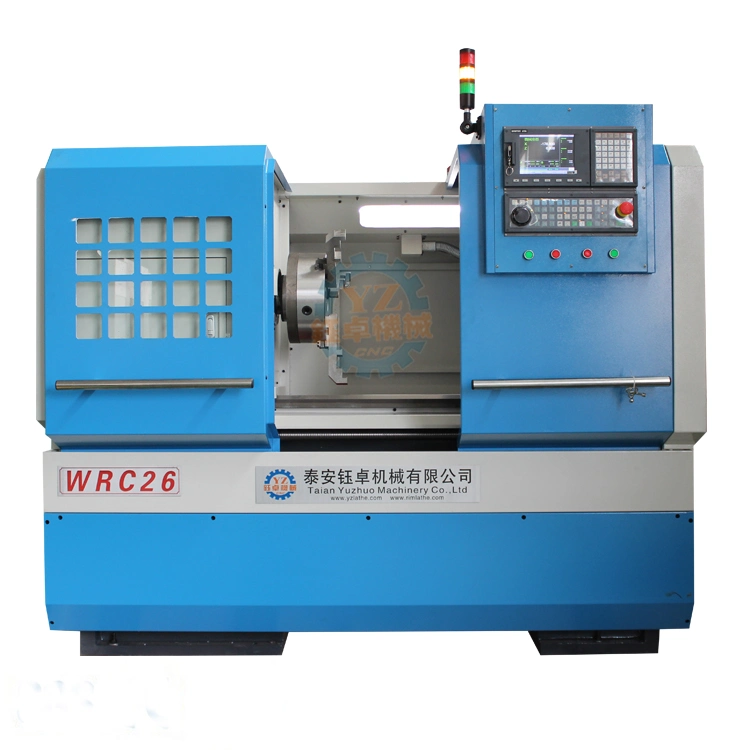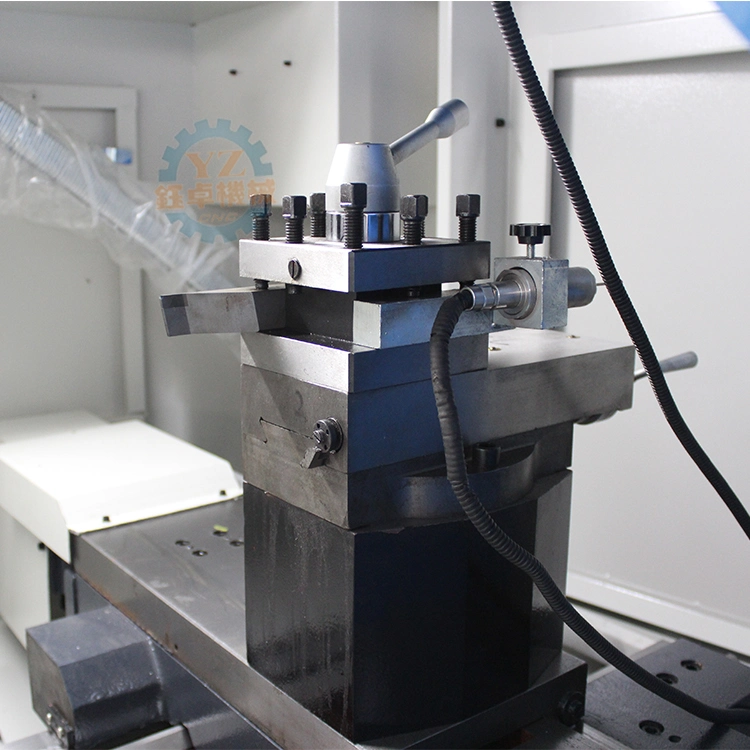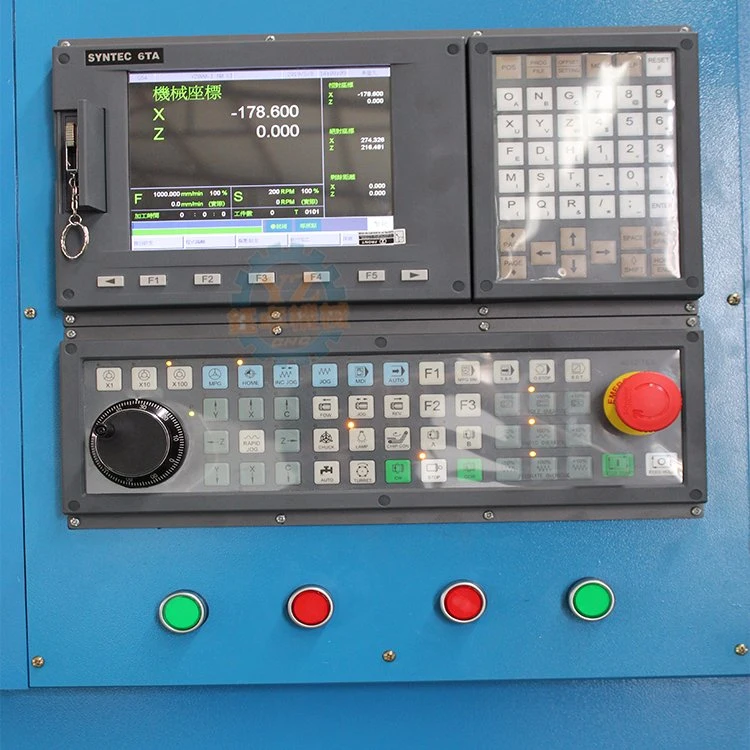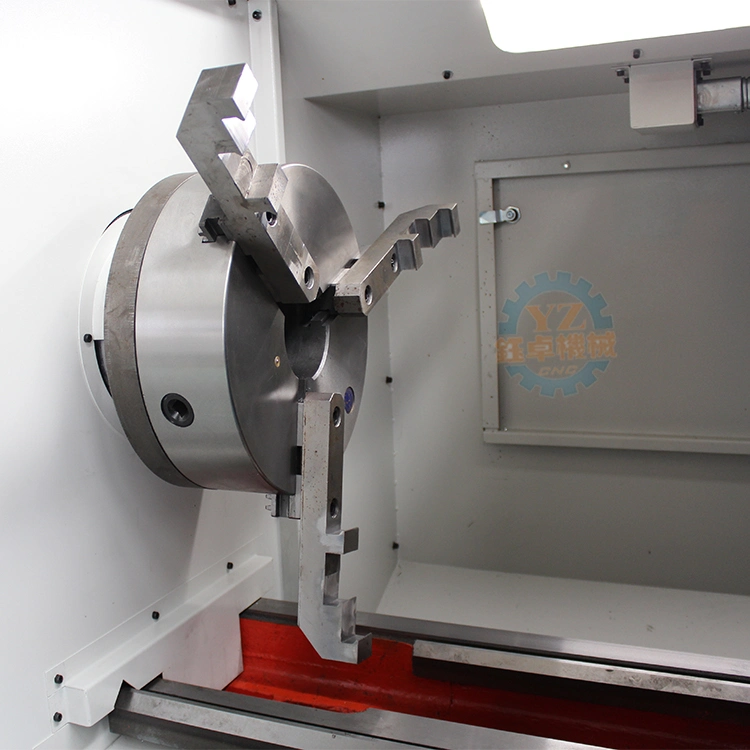 Standard Configuration:
1- 3-Jaws Chuck(With Special Soft Jaws)
2- Manual Quick Change Toolpost ,four-station turret,
3- Automatic lubrication system,
4- Turning the cooling system.
5- With probing system (TP300 Pioneer Sensing Probe TP300);
6- Diamond Cutter 1 set
7- CNC controller syntec
8- Full Enclose (Security Guard Door)
9- Specific Digital Optimization Software
10- Training Video CD
11- Work Lighting System
Services:
1- After-sales services: Warranty is one year; we would offer the parts (quality problem) free of charge during this period, freight collect.
2- Alloy Wheel Refurbishemnt Advice from REAL WORLD experts in the Diamond Cutting and Alloy Wheel Refurbishment industry
3- Mechanical Support
4- Software Support
5- Comprehensive Training
6- Probe alloy wheel profile
Just PROBE & Diamond CUT !
Once the machine has automatically probed the wheel profile there is no need for you to waste time programming our Alloy Wheel lathe we have taken care of that for you. Just cut the wheel and store the profile on the system. Build up a library of Alloy wheel profiles.We saved you time so you can cut more wheels!
The Machine Work Steps:
1- Probe alloy wheel profile, transformation G code.
2- Diamond cut the wheel.