2.2kw Air Cooling Woodworking Side Hole Cnc Rig Drilling CK1526X2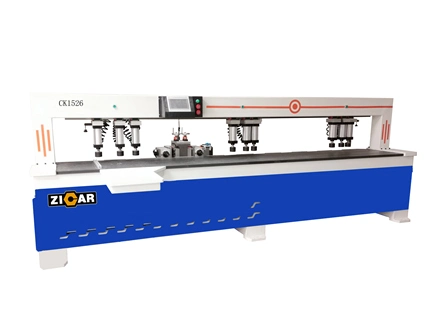 Model: CK1526-2 Cnc Side Drilling Machinery
Category: Side Hole Drilling Machine
Brand: Zicar
Payment terms: L/C(Letter of Credit), T/T(Telegraphic Transfer), Western Union, Paypal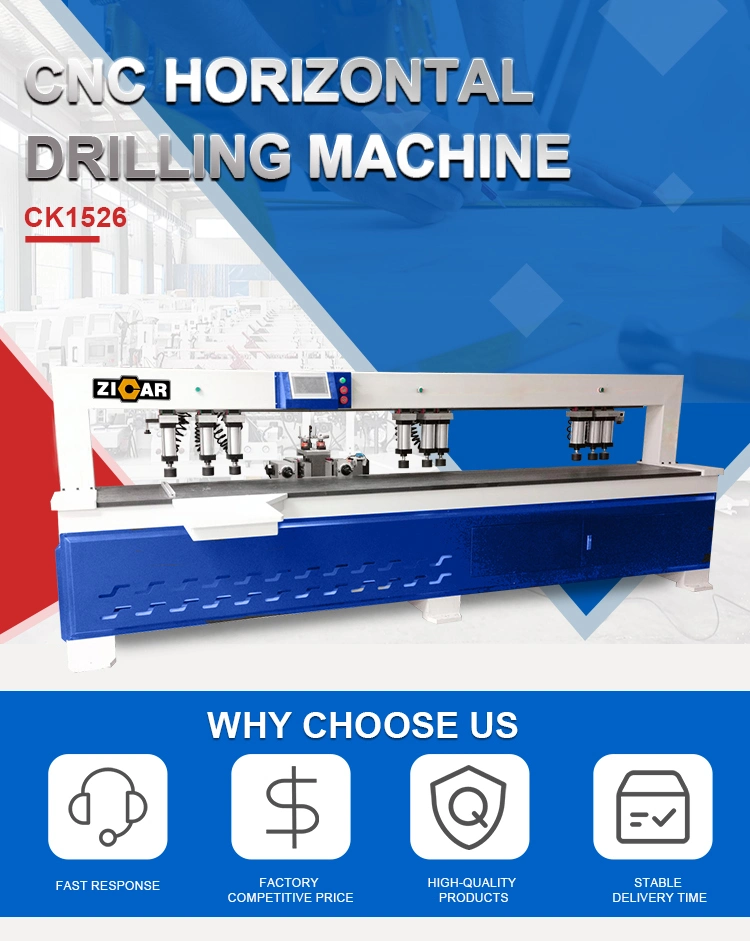 Product Advantage:
Cabinet side hole automatic boring drilling machine is a numerical control model developed for the side hole drilling of panel furniture.

A side hole machine can dock 2-3 sets of an opener, easy to get horizontal hole problem. At the same time, the machine can switch between long and shortboards, wooden boring holes, single holes, and blind holes to meet a variety of process requirements.

Applicable industries: plate furniture side hole, long material, short material three-in-one hole; playing wooden pinhole, blind hole; long slot, segment slot a variety of applications.
Perfect for the panel furniture making:
Laser Positioning Sidle Holes Drilling Machine is the research and development of a CNC Machine for furniture side holes drilling.
The machine is a fool-style operation, without any software interfacing, three small plates can be processed at a time for realizing three tools procession.
Higher working speeding, higher working efficiency.
One set sidle drilling machine can work well with two or three sets of CNC Router. It is easy to solve the horizontal drilling problem.
Meanwhile, it can achieve a short switch plate, dowel holes, single switch holes, blind holes, and meeting a wide range of technology needs.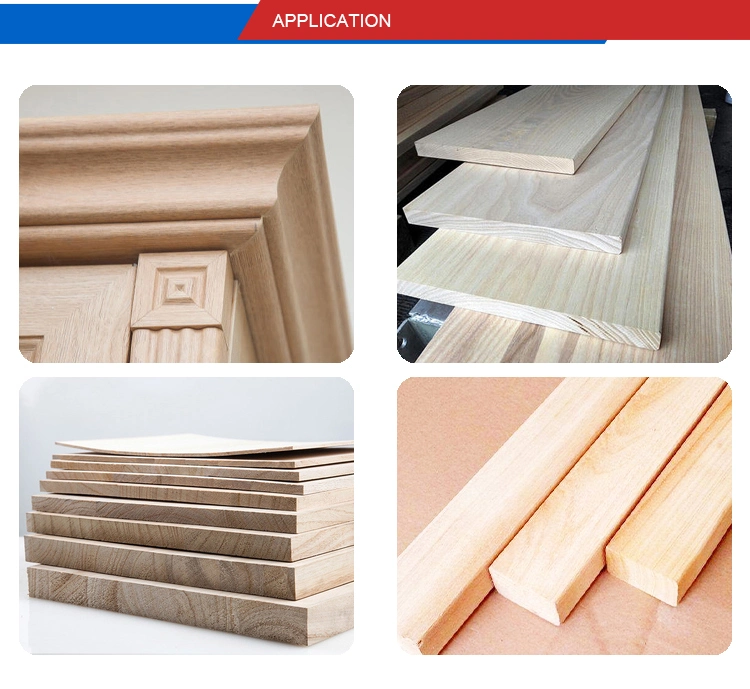 Specifications:
| | |
| --- | --- |
| Model | Laser Induced Drilling Side Hole Cnc Machine |
| Spindle | 2*HQD 2.2kw Air Cooling |
| Guide | 25mm Guid rail |
| Frequency Converter | 3.7KW Superstar inverter |
| Drive Motor | MIGE Servo MOTOR |
| Run Instruction | TG765-XT-C |
| Machine bed | Positioning alloy plate, cylinder rubber pressing foot |
| LaserInfrared Ray | American Bonner Laser Probe |
| Weight | 1000kg |
| Packing size | 3900*1200*1350mm |
Detail Photos: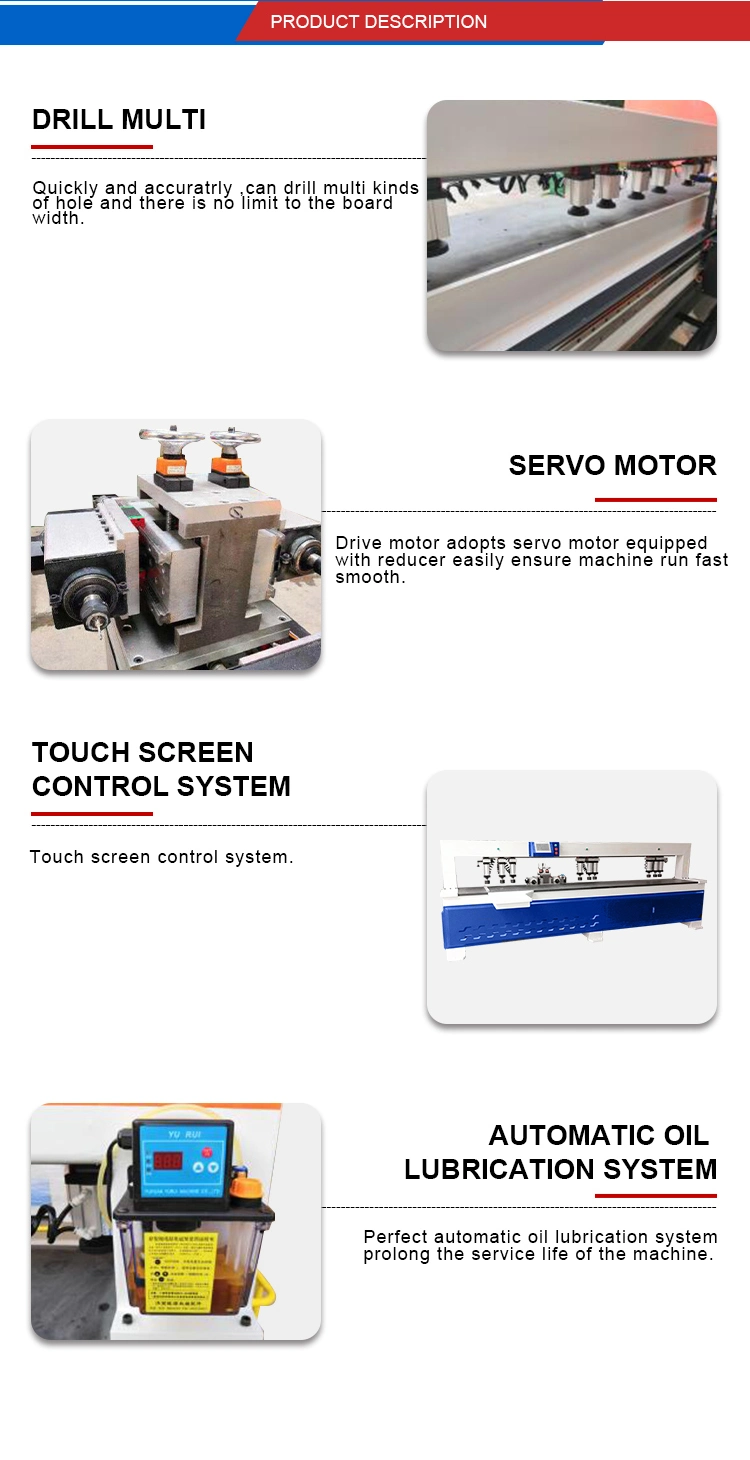 Company Informations:
JAYA INTERNATIONAL, has been dealing in woodworking machinery for about 30 years, started from Jaya Trading at the beginning of 1992. In 2008, we made great investment and became the holding company of YanTai Lida woodworking machinery Co.,ltd, which has over 60 years' history of manufacturing all kinds of China-made woodworking machinery since 1960, especially for the MQ & ML series combined woodworking machine, it has the extremely important guiding function in the circle. During the past few years, with the development of the company and the staff, we also expanded our production line to related fields like general machinery, panel furniture making machinery ,CNC router, Laser machinery, Plywood making machine and related hardware, ect.
Thanks for our top quality, excellent service and competitive price, thanks for all the support from our customers, now our machine has got great reputation as the brand ZICAR for woodworking machinery, MATIC for general machinery , HARRIER for CNC/ laser Machinery, PLYTEC for plywood making machine all over the world with the following advantages:
* More than 300 employees, 56 technicians, covering an area of 35000 square meters.
*ISO9001:2000, CE certified, 15 national patents
* One-stop service, meet needs of the customers from individuals to international companies.
*OEM service accepted.
* Separate trading office: Jaya Trading with 35 experienced sales offering full scale service.
*Inquiries are typically answered within 8 hours.
* After sale Service: experienced and knowledgeable team of technical support
*annual turnover:USD 20 million
We trust that our experience and intimate knowledge of this line will entitle us to your confidence.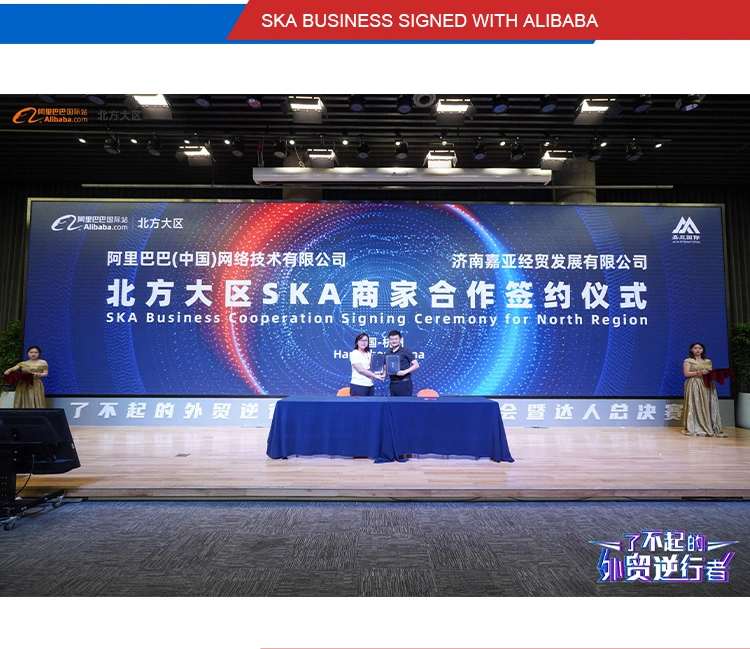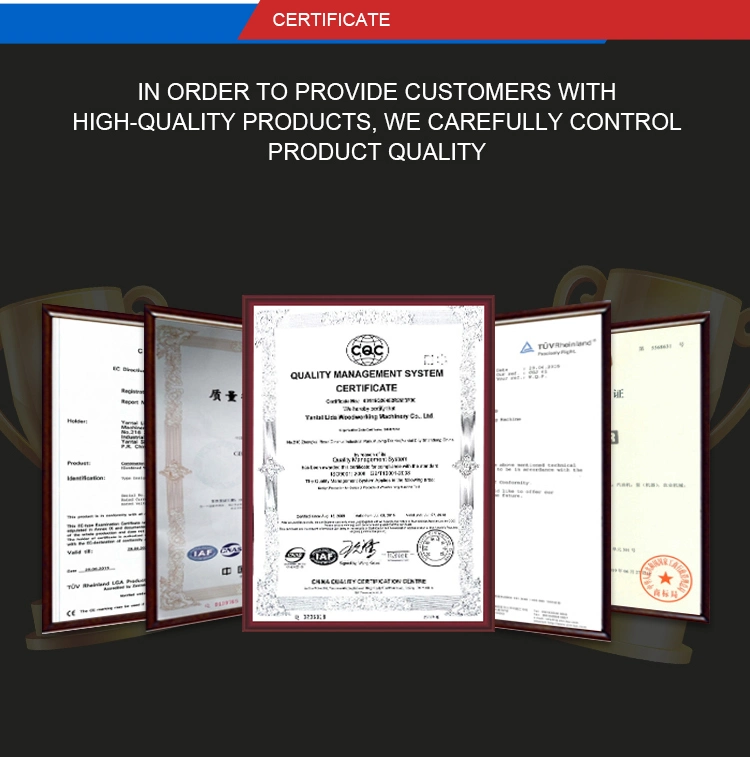 FAQ:
1.Our Payment Way?

L/C and T/T or other ways.

2.Delivery Time?

30 days after downpayment.We have our own forwarder and we havelong term cooperation with each other and have closely relationshipwith each other,so there is no problem in shipment.

3.Our Warranty?

(1)One year guarantee from the delivery date of this machine under the normal operation of oneshift per day.

(2)We will be responsible for the maintenance of damaged part which is under normal situationduring warranty period, and all the roundtrip courier transportation cost of damaged/repairedreplacement parts in warranty period should be borne by the buyer. Wearing parts are notincluded.

(3)24 hour technical support by email or calling.

(4)User-friendly English manual for machine using and maintaining.

4.Our srvices?

(1)One-stop service, meet needs of the customers from individuals to international companies.

(2)OEM service accepted.

(3)Separate trading office: Jaya Trading with 30 experienced sales offering full scale service.

(4)After sale Service: experienced and knowledgeable team of technical support , provideengineer oversea service