IN-AC5L Portable 3D Color Ultrasound Probe for Wifi Ultrasound Scanner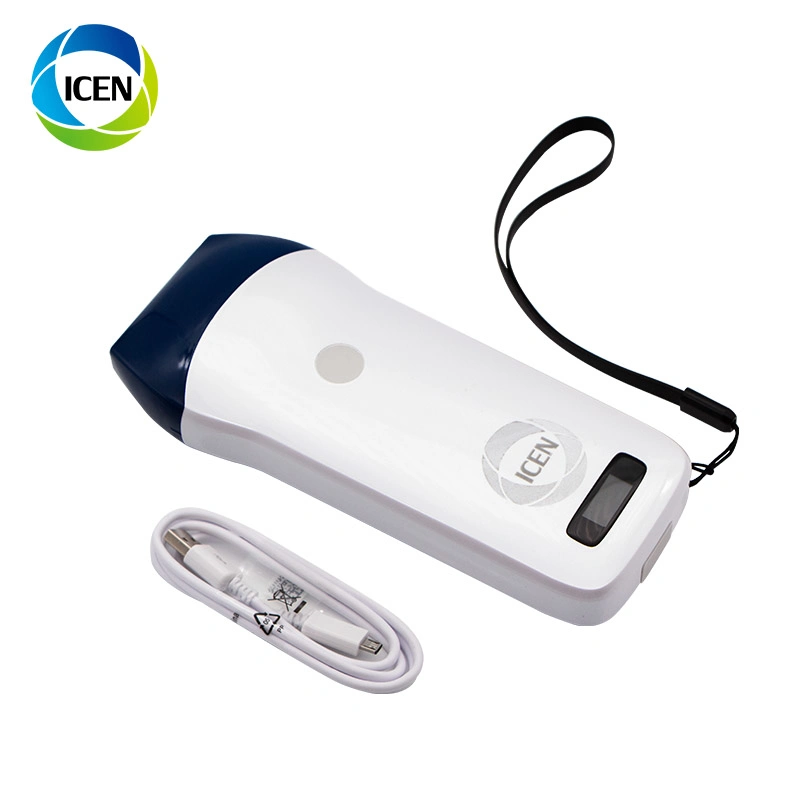 How it works?
-"Wireless ultrasound probe" is a mini ultrasound scanner that without screen. We made the main unit condensed into a small circuit board builded-in the probe, and showing image in smart phone/tablet through Wifi transferring.
-Rotate buit-in screen probe is a wireless ultrasound probe add screen, image can both show in screen and tablet.
-Image transferring through internal wifi from probe, no need external Wifi signal.
Feature:
- Small&light, wireless, easy to carry&operate
- Workable with Tablet or Smart Phone
- Advanced technology, clear image
- Convenient for remote consultation
-Scanning mode: Electronic array
-Display mode: B, B/M, and Color, PW, PDI
-Frequency: Convex probe 3.5MHz/5MHz
-Depth: Convex 100mm~280mm, Linear 20mm~55mm
-Image Adjust: Gain, Focus, Harmonic, Denoise
-Puncture assist function: the function of in-plane puncture guide line, out-of-plane puncture guide line, automatic blood vessel measurement, and the enhancement function of needle point development.
-Measure: Length, Area, Angle, Obstetrics
-Image frame rate: 18 frames / second
-Battery working time: 3 hours
-Dimension: 156×60×20mm
-Weight: 270g
-Wifi type: 802.11g/20MHz/5G/450Mbps
-Working system: Apple iOS and Android, Windows
Wide application range:
*In emergency clinical, hospital ward inspection, community clinical and outdoor inspect, an easy carried & operated compact ultrasound.
*In addition, the wireless probe can be conveniently used in surgery without fixing of cables. And by using the disposable protecting cover, it can easily solve the sterilization issue of the probe.
*Also for powerful communication capability of the smart terminals, the wireless probe can meet the needs of the telemedicine.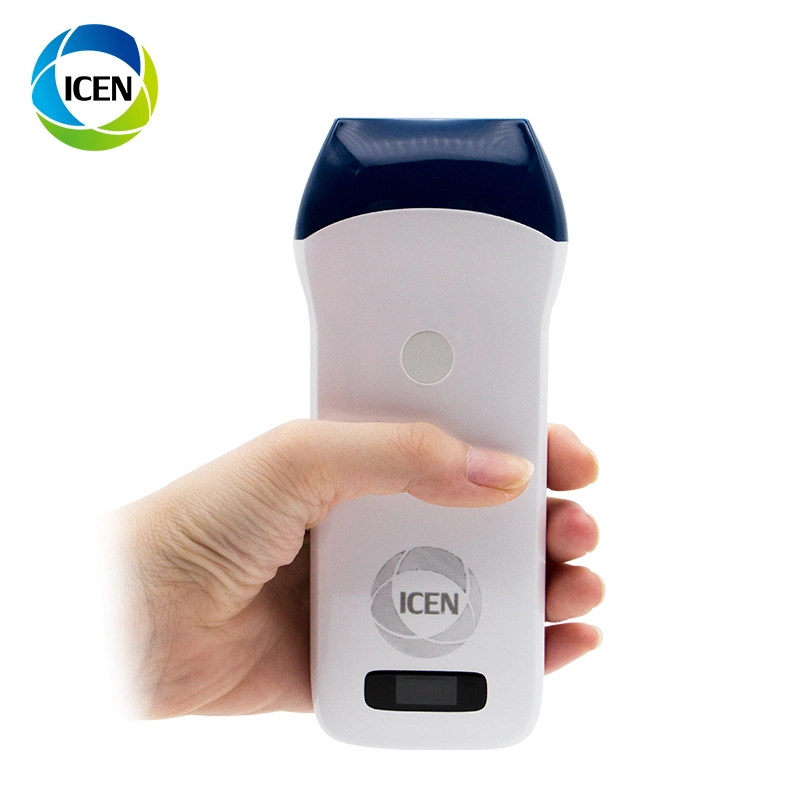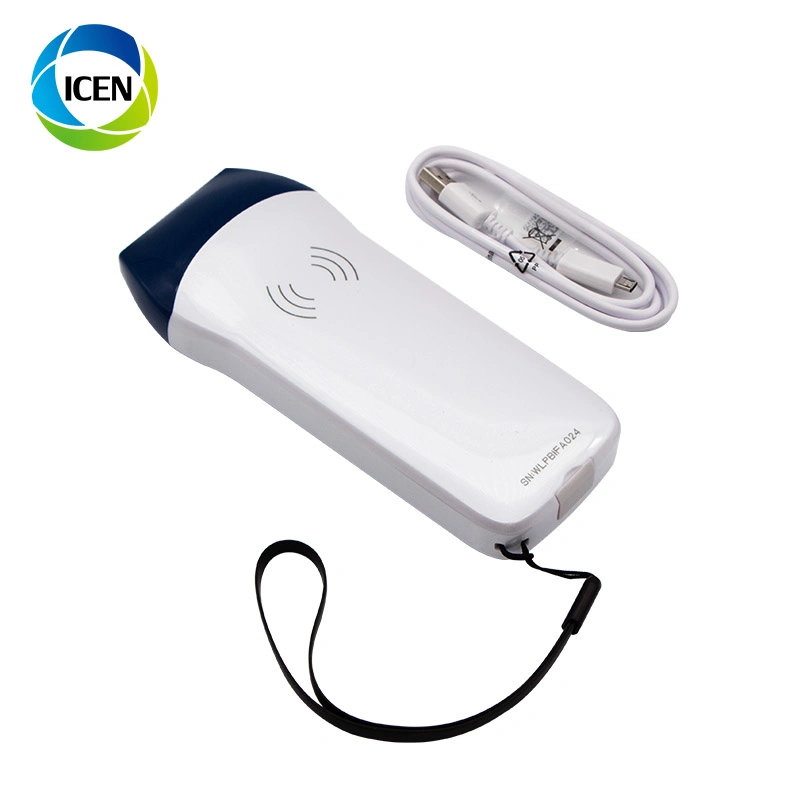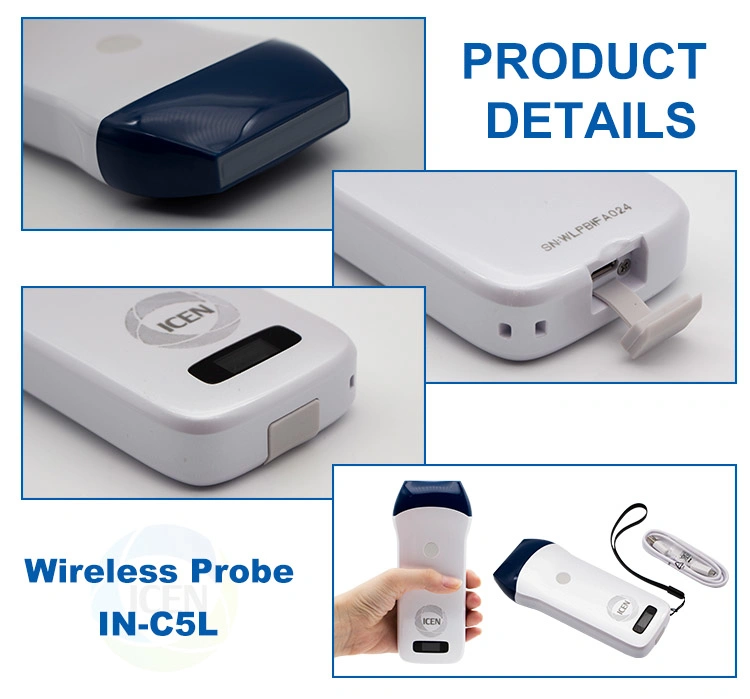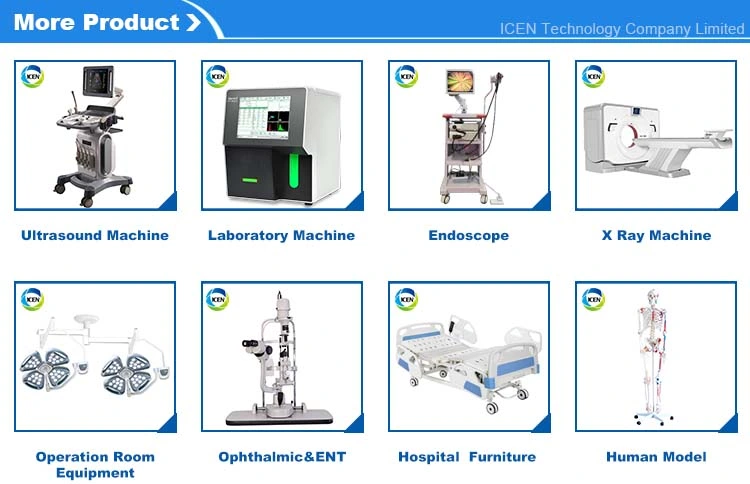 FAQ:
How to buy your products ?Do you have distributor in our country?
You can buy the products from our company directly.Normally the procedure is:Sign the contact ,payment byT/T, contact the shipping company to delivery the goods to your country.
The free warranty is one year from the day of Commissioning qualified.
Can we visit your country ?
Of course,we will prepare for everything in advance if it is necessary .Generally,it is require that customers must have build agency relationship or business relationship with our company.
How long is the validity of quotation?
Generally,our price is valid within one month from the date of quotation .The price will be adjusted appropriately according to the price fluctuation of raw material and changes in market .
Do you have the CE certificate ?
Yes, most of our products have the CE certificate.
What's the production date after we confirm the order ?
This depends on the quantity. Normally, for the mass production, we need about 7-10 days to finish the production.