SY-AC51 Double Head Convex/Linear/Micro-convex/Transvaginal Probe Wiress Ultrasound Probe

Feature of wireless probe:
Consist by two head(can select convex, linear, microconvex, transvaginal), suit for more application same time.And lower cost than buy two probe that only one head.
Middel key: One second click for freeze, 3 second click for change work head, 5 second click for power off.
Small and Compact size, easy to carry.
Wireless type without probe cable, working freely.
Waterproof design, convenient for sterilization.
Remote diagnosis convenience, capable for images transfer to doctors.
Specification of wireless probe:
-Probe Type: Consist by two of Convex, Microconvex, Linear, Small Linear, Transvaginal
-Scanning mode: Electronic array
-Display mode: B, B/M, color doppler version with B+Color, B+PDI, B+PW
-Probe element: 128/192
-Channel of RF circuit board: 32/64
-Probe frequency and scan depth, head radius/width, scan angle(convex):
Convex head 3.5MHz/5MHz, 90/160/220/305mm, 60mm, 60°
Convex head with phased array(cardiac) scan mode: 3.5MHz/5MHz, 90/160/220/305mm, 40mm, 90°
Linear head 7.5MHz/10MHz, 20/40/60/100mm, 40mm
Small Linear head 10MHz/14MHz, 20/30/40/55mm, 25mm
Microconvex head 3.5MHz/5MHz, 90/130/160/200mm, 20mm, 88°
Transvaginal head 6.5MHz/8MHz, 40/60/80/100mm, 13mm, 149°
-Image Adjust: BGain, TGC, DYN, Focus, Depth, Harmonic, Denoise, Color Gain, Steer, PRF
-Cineplay: auto and manual, frames can set as 100/200/500/1000
-Puncture assist function: the function of in-plane puncture guide line, out-of-plane puncture guide line, automatic blood vessel measurement.
-Measure: Length, Area, Angle, heart rate, Obstetrics
-Image save: jpg, avi and DICOM format
-Image frame rate: 18 frames/second
-Battery working time: 2.5 hours(according to whether keep scan)
-Battery charge: by USB charge or wireless charge, take 2 hours
-Dimension: L156×W60×H20mm(if with transvaginal head length is 270mm)
-Weight: 250g
-Wifi type: 802.11g/20MHz/5G/450Mbps
-Working system: Apple iOS and Android, Windows
Picture of wireless probe
: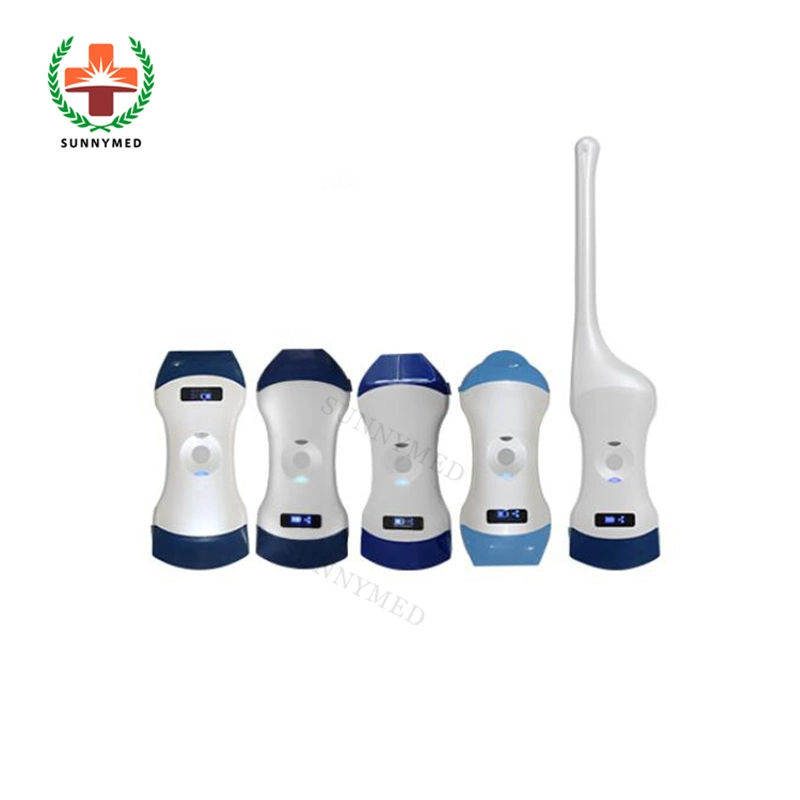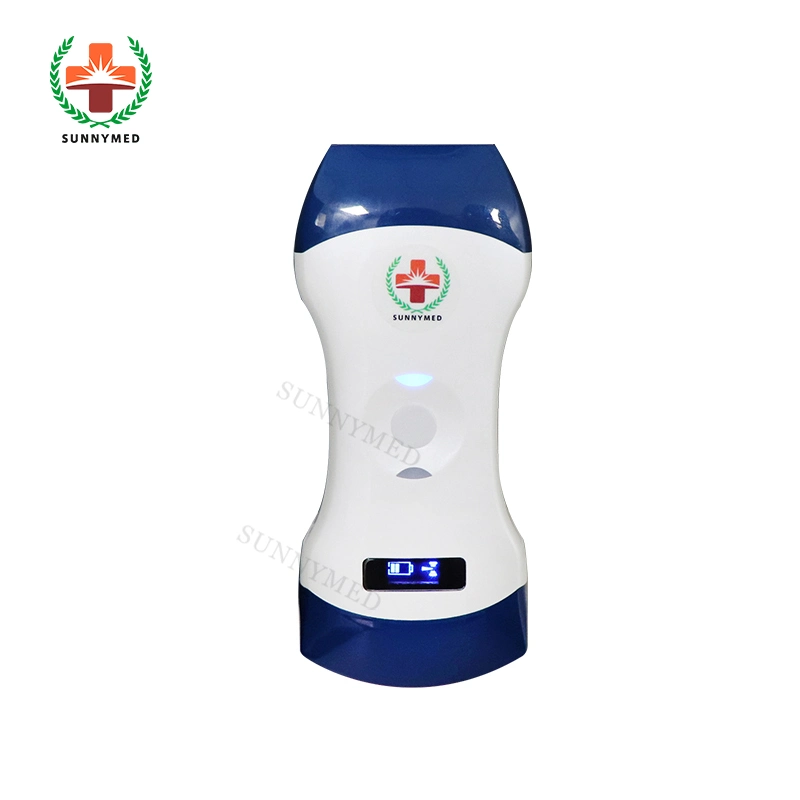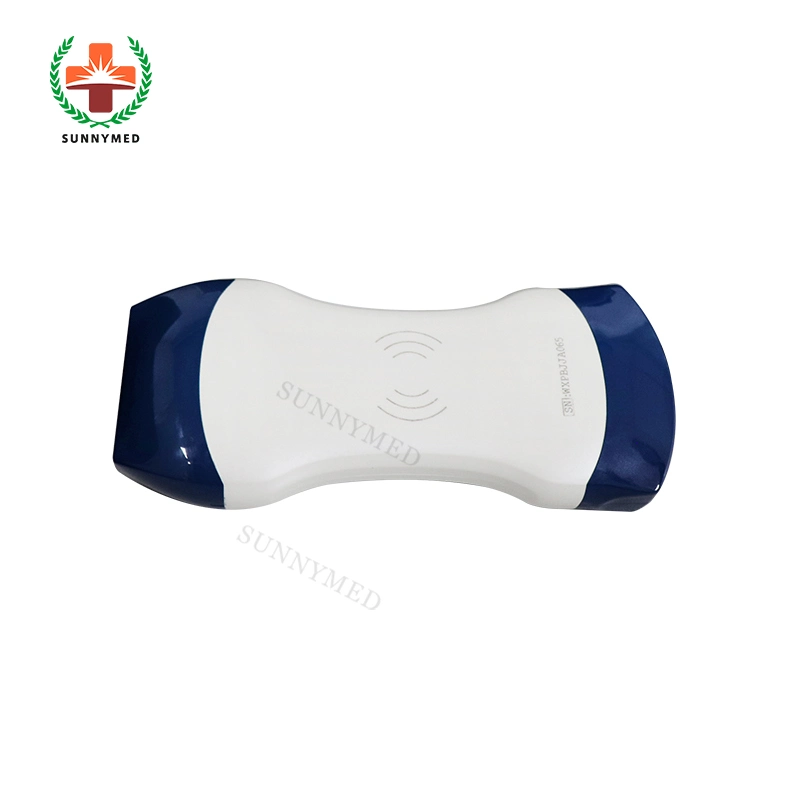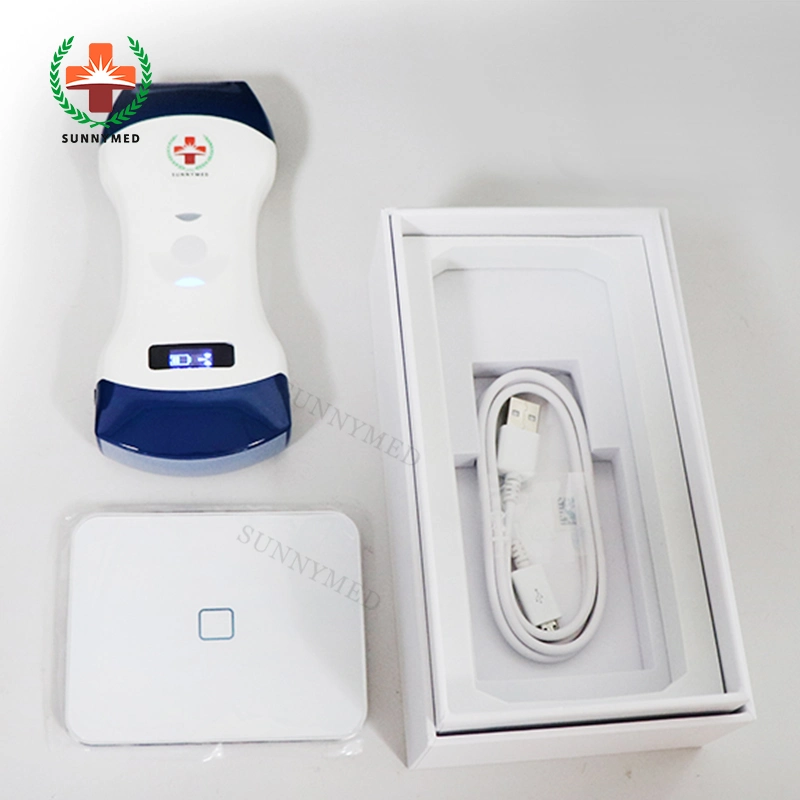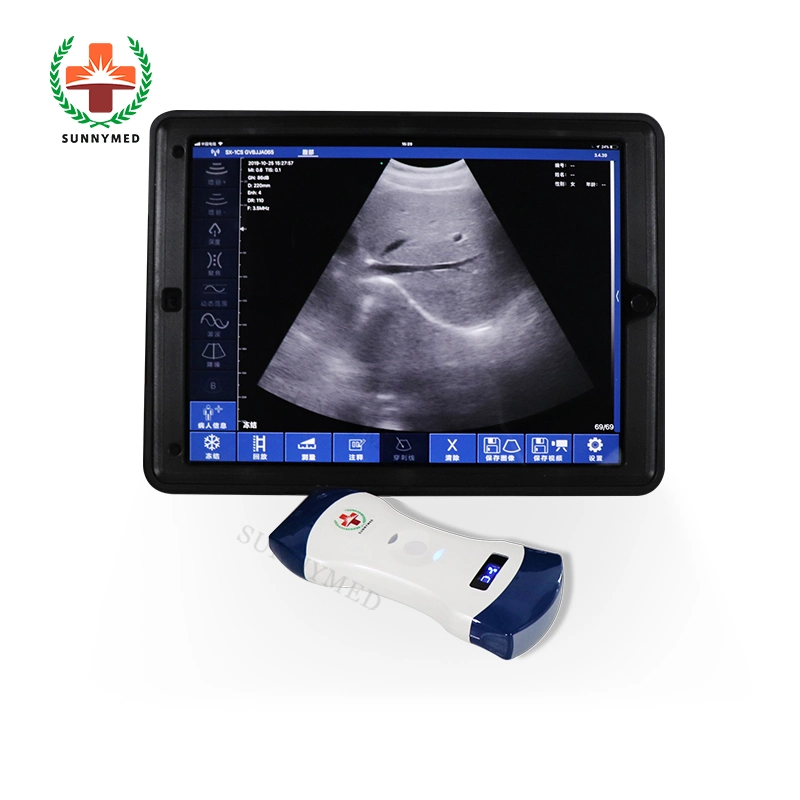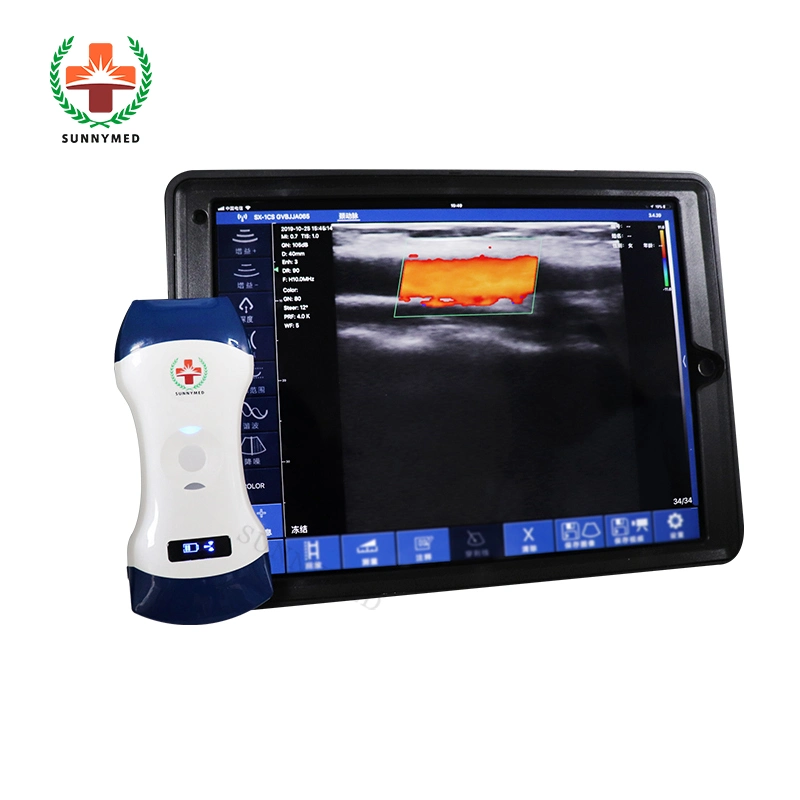 Main products: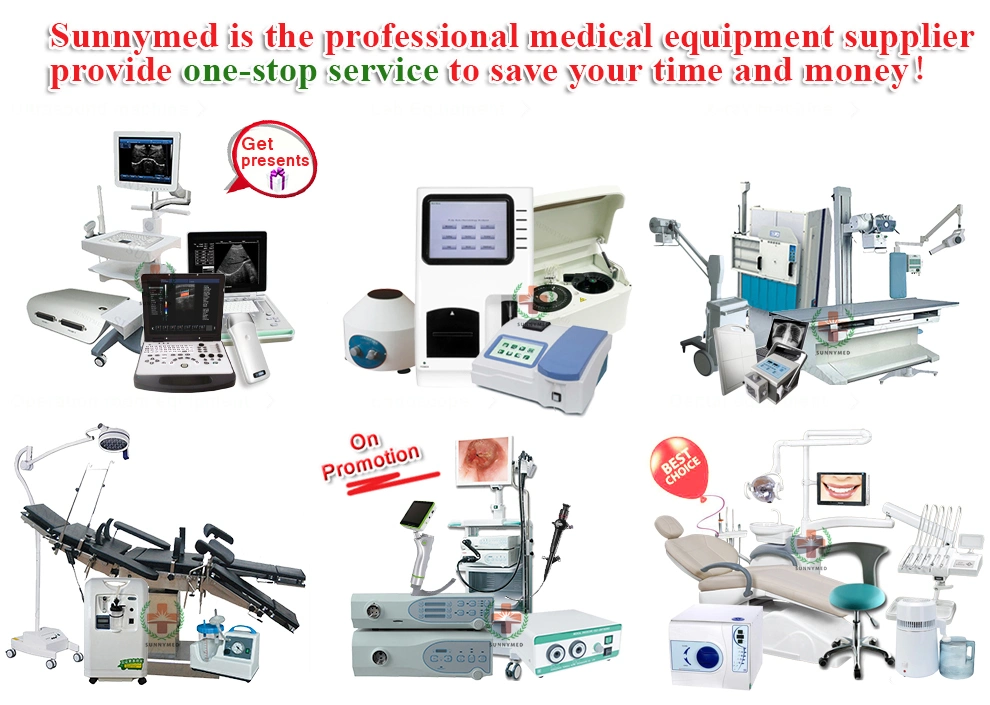 FAQ:
Q: How to purchase your products ?
A: You can contact with us and purchase from our company directly. Normal procedure is: offer, sign contract, payment and shipment.

Q: What's the warranty for the products ?
A: The free warranty is one year from the date of commissioning qualified. However, we will still provide good after-sales service after warranty period.

Q: Can we visit your factory ?
A: Of course, welcome to visit our factory if you come to China.

Q: How long is the validity of quotation ?
A: Generally, our price is valid within one month from the date of quotation. The
price will be adjusted appropriately as the price fluctuation of raw material in
the market.

Q: What's the production date after we confirm the order ?
A: This depends on the quantity. Normally, for the mass production, we need about
7-10 days to finish the production.