Customized NTC Thermistor Sensor Temperature Sensor Waterproof Stainless Steel Penetration Probe
Application:
Widely used in air conditioner (heat and cool) and related equipment.
* Temperature measurement and controls thermal protection circuits in various family appliances, such as air conditioner,refrigerator, electromagnetic oven, bread toaster, bake oven, electric roaster, microwave oven, electric fan, soybean milk maker, electric water heater, rice cooker, sterilizing cabinet, water dispenser and lighting appliances.
* Temperature measurement and control circuit in the equipment for industrial and agricultural, medical, meteorological purpose, environmental protection and food processing
* Automatic office appliances.
* Temperature compensation circuits such as instrument and coils, automobile circuit, integrated circuit module, transistor
amplifying circuit, quartz crystal oscillator and thermo-couple.
* The engine switching power supply, UPS uninterruptible power supply, inverter, electric boilers and so on
* Cannot be used to monitor the water of sea.
Features:
1. Insulating film packaging, speedy thermal sensing, high sensitivity, high resistance precision;
2. Good stability, high reliability, good insulation;
3. Small size, light weight, rugged, easy to automate installation;
4.Double-layer encapsulation process, with good insulation and anti-mechanical resistance, anti-bending ability;
5.Simple and flexible structure, can be adjusted or customized any parts of the sensor.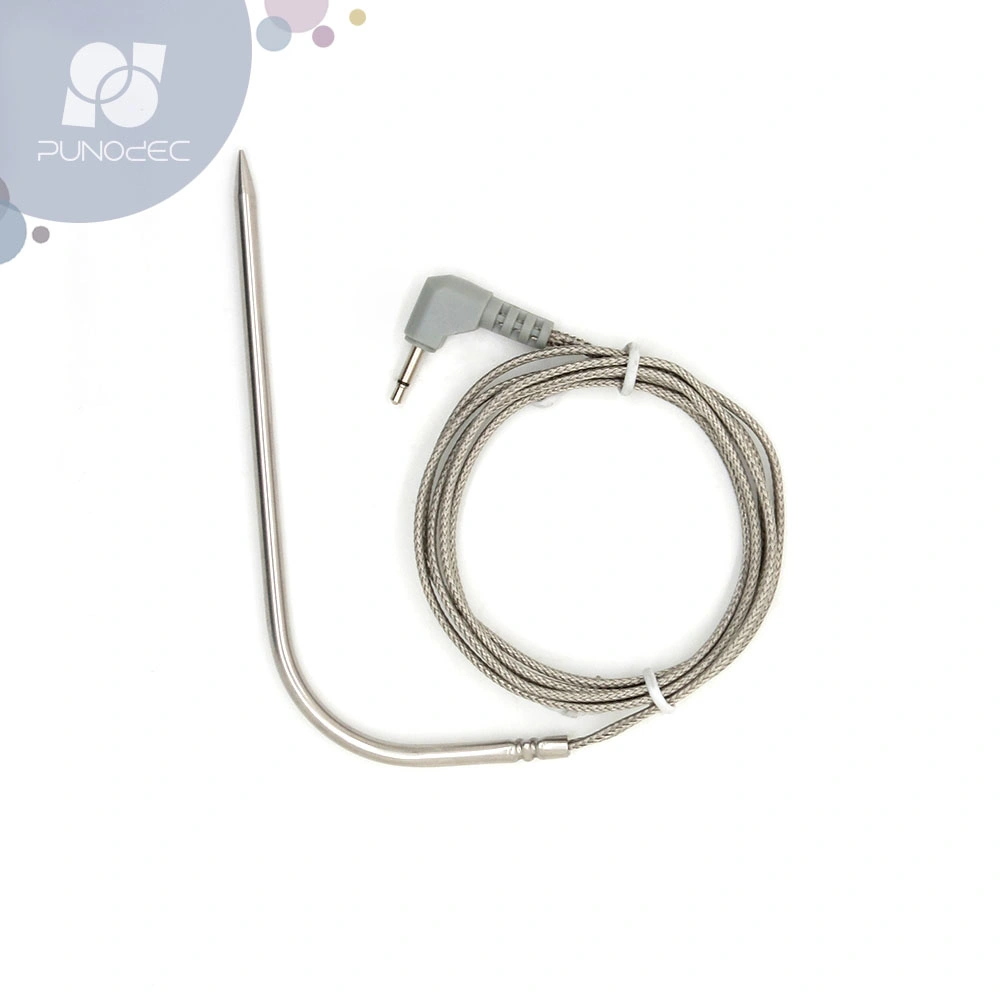 | | |
| --- | --- |
| | NTC thermistior senser temperature probe |
| | 1kΩ-100kΩ (1kΩ,2kΩ4.7kΩ,5kΩ,6.8kΩ,10kΩ,15kΩ,22kΩ,33kΩ,47kΩ,50kΩ,100kΩ etc) |
| | 3270K-4200K (3270K,3380K,3470K,3550K,3700K,3950K,3977K,3990K,4100K,4200K etc) |
| | |
| | |
| | |
| | Teflon wire, PVC wire customized |
| | |
| | |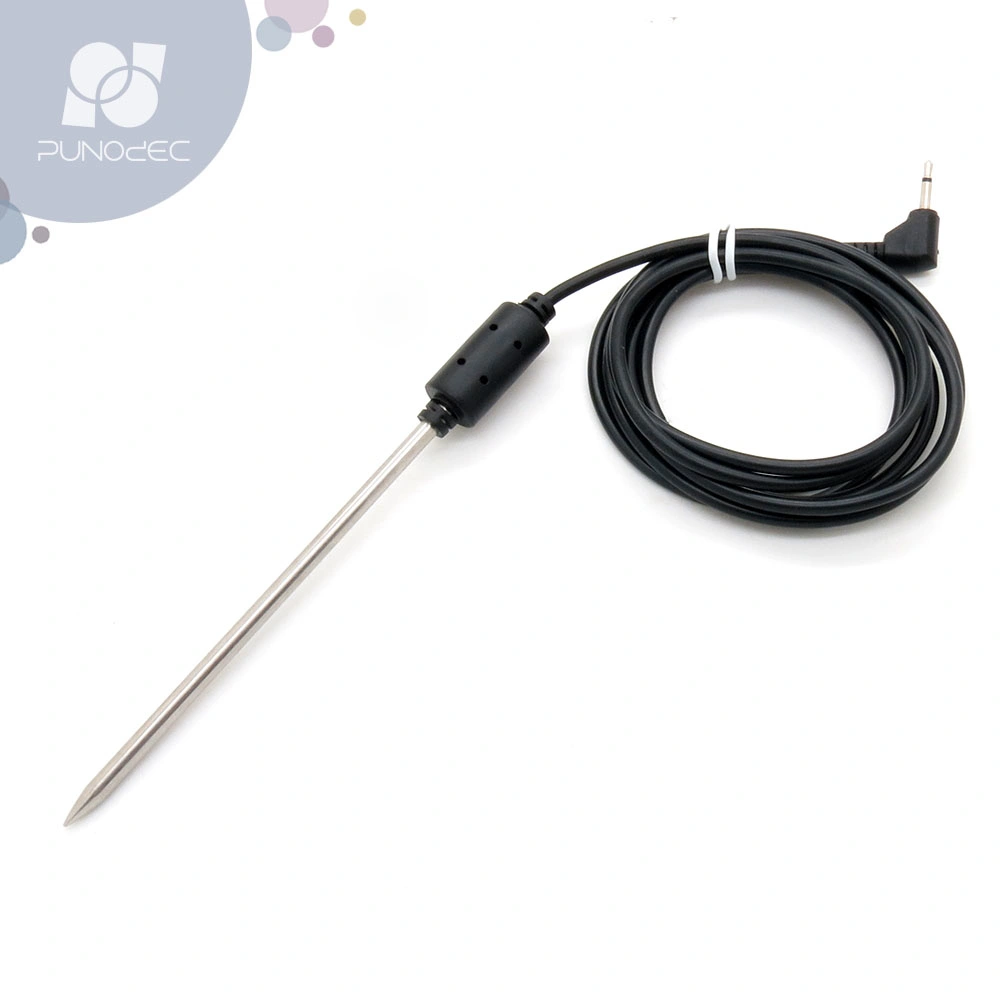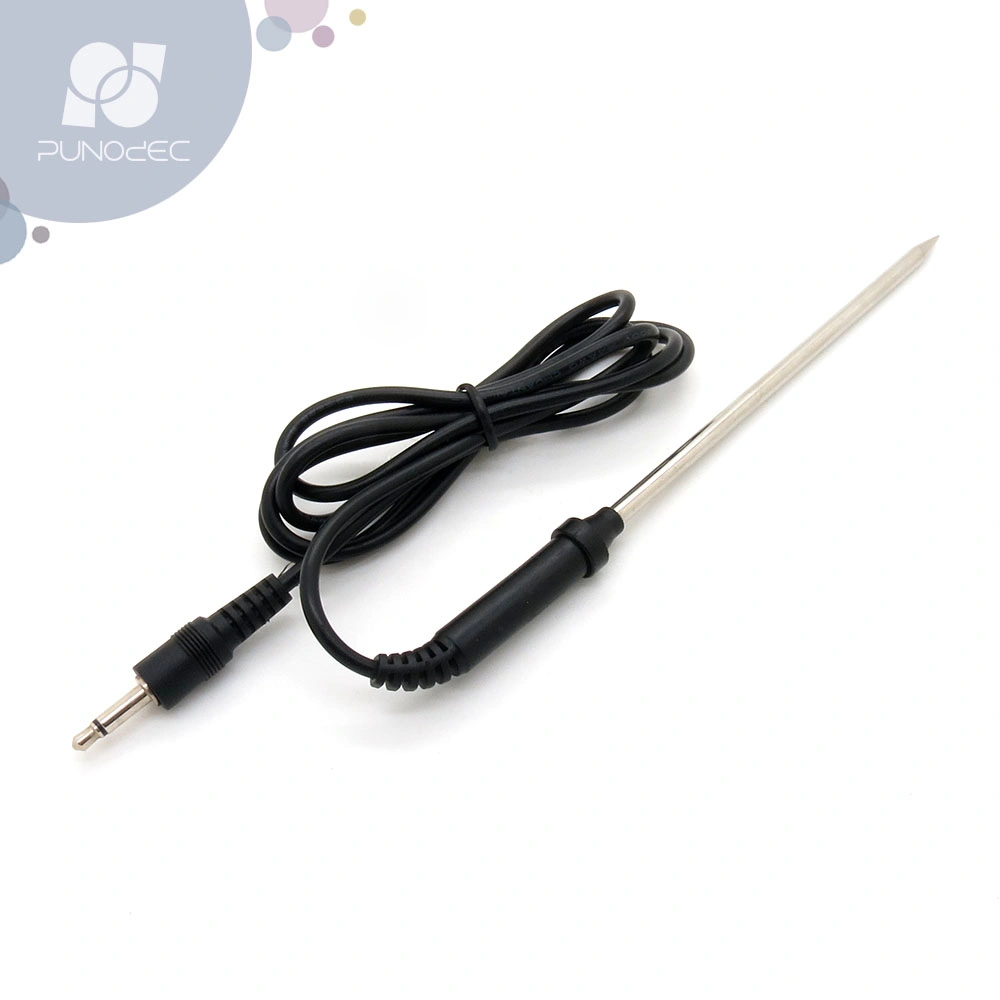 Application
- Closestool - Floor Heating
- Freezers - Electric iron
- Washing Machine - Disinfection Cases
- Air conditioners - Water Heaters
- Washers - Induction cooker
- Potable Water Heaters - Air Warmers
- Rice Cooker - Coffee Maker
More Sensor for Customized :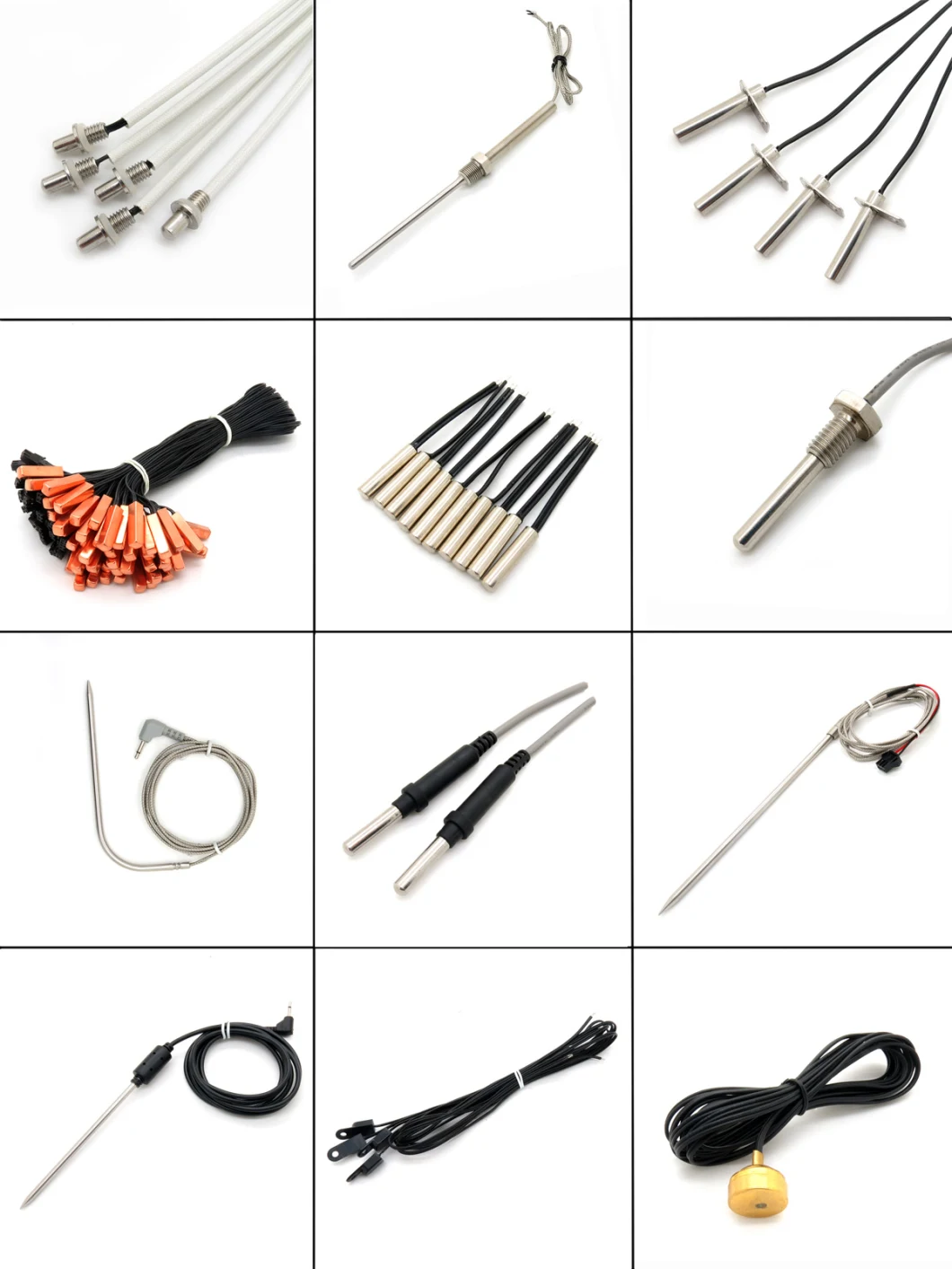 1. Wide variety of installation fixtures and probes are available to suit customer needs.
2. Easy to installation and manipulation as the sealing can be done according to environment and conditions there it is applied by customer.
3. Accurate testing can reflect temperature change precisely.
4. Thermal time constant(s): within 10-25 sec (in air)
5. Dissipation factor(mw/°C): 1-2 (in still air)
6. Wide operating temperature range, good stability and reliability,point matching or interchangeable tolerance
7. Lead wires can be terminated with customer-specified terminals or connectors
8. Can be adjusted or customized any parts of the sensor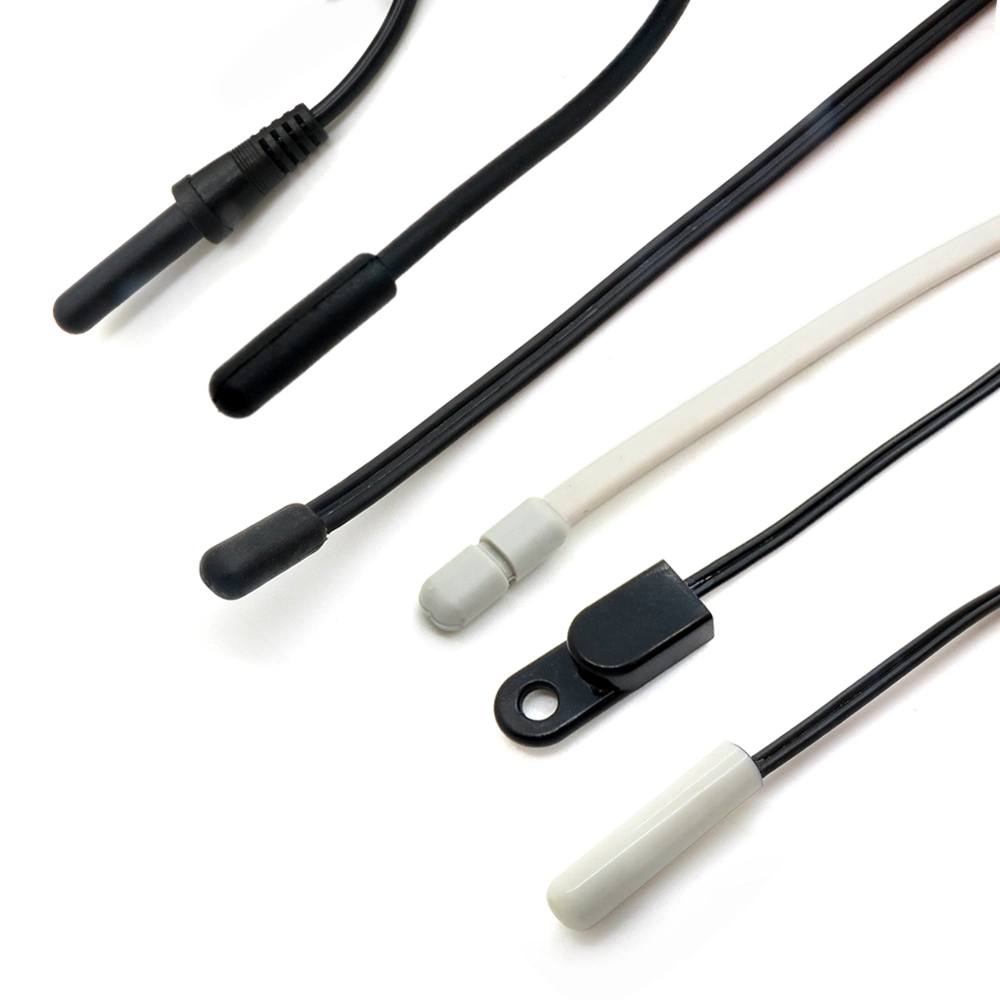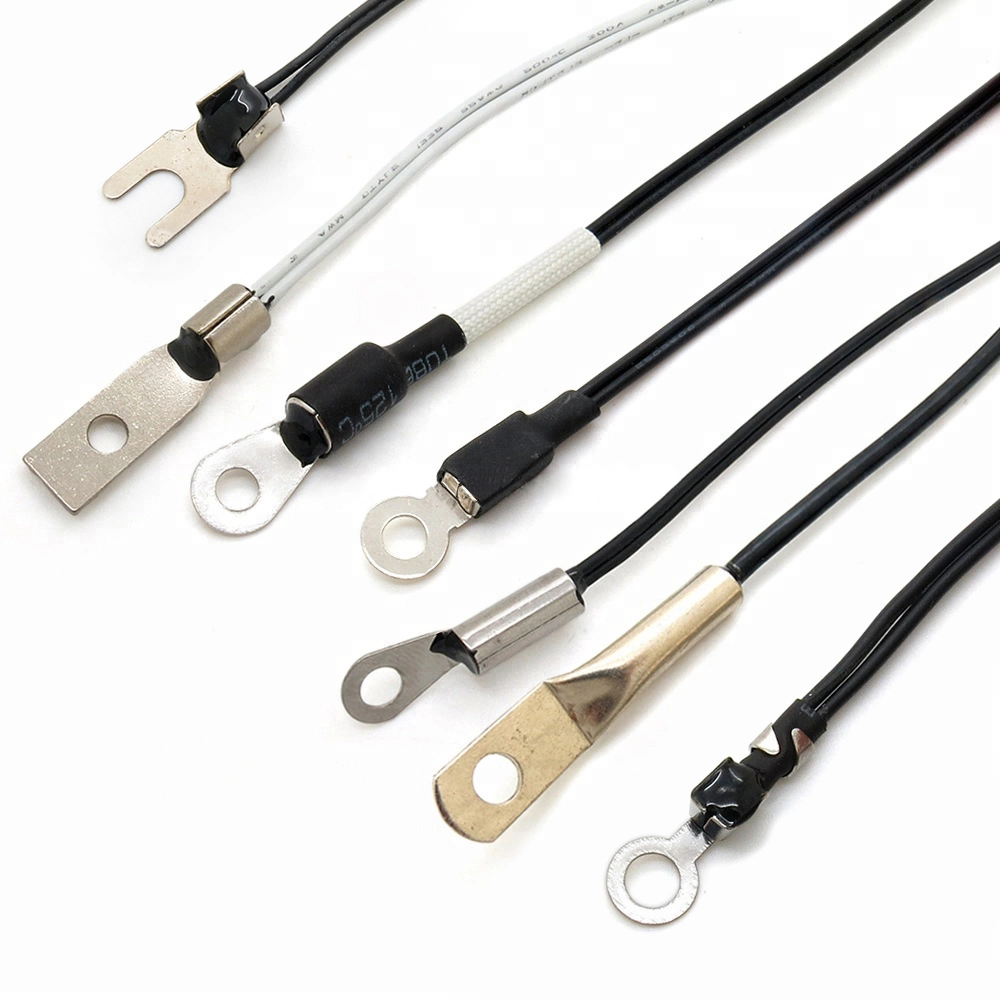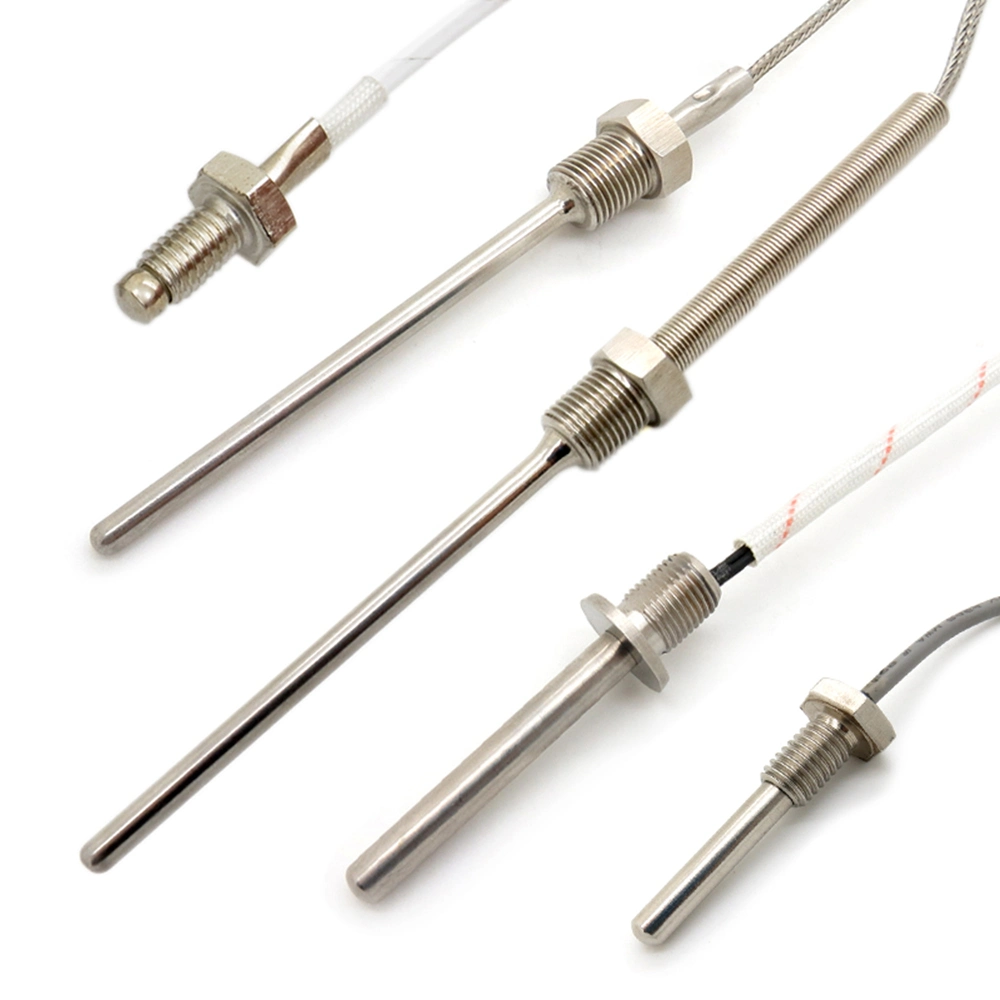 Order instruction:
Please inform us the following parameters when you place order;
1.R25ºC resistance and accuracy: 1K~100K and accuracy (±1%,±2%,3%,5%);
2.B
25ºC/50ºC
: 3270k~4200k, etc;
3.Temperature range: temperature range no more than -40ºC ~ + 300ºC;
4.Shell size: pipe diameter and length (if shell is special,please give more details of it);
5.Wire material and length: common PVC, teflon etc;
6.how to deal with end of the line: hung tin or with connector, customized;
7.Working environment and appliction: where you will use it,whether to waterproof,high temperature and other.
FAQ
Q: How to pay ?
A:T/T PAYPAL WESTUNION.
Q:what is your main products ?
A:NTC thermistor sensor , temprature sensor, PT100 sensor, humidity sensor
Q:Can we get a sample for test ? is it free or extra ?
A:Yes,we could offer the sample for free if we have in stock, but we do not cover shipping cost.
Q:I have specified design, can you do that?
A:Yes, we do many customized cases. And you just need to offer your detailed specifications or send the samples to us.
Q: How long is your lead time ?
A:Generally it is 2-3 weeks for ordinary products. For custom-made types, it might be 3 to 4 weeks for initial order.
Q: what is your shipping method ?
A:DHL,FEDEX,UPS,TNT,EMS,CHINA POST AIR ,SEA FREIGHT and AIR FREIGHT .
If you have any questions about the sensor, Please feel free to contact us!