Cast Iron Taper Bore V Belt Pulleys SPZ SPA SPB SPC:
Product Description >>>
1) European standard:
a) V-belts pulley for taper bushing: SPZ, SPA, SPB, SPC, SPD; From 1 groove to 12 grooves.
b) Adjustable speed V-belt pulleys and variable speed pulleys
c) Flat belt pulleys and conveyor belt pulleys.
2) American standards:
a) Sheave for taper bushing: 3V, 5V, 8V
b) Sheaves for QD bushings: 3V, 5V, 8V
c) Sheaves for split taper bushing: 3V, 5V, 8V
d) Sheave for 3L, 4L or A, and 5L or B belts: AK, AKH, 2AK, 2AKH, BK, BKH,2BK, 2BKH, 3BK
e) Adjustable sheave: poly V-pulley, multi-pitch H, L, J, K and M.
3) Bore:
pilot bore, finishing bore, taper bore, bore for QD bushing.
4) Surface finishing:
painting, phosphating etc.
5) Material:
cast iron, ductile iron, nylon, aluminum.
6) Made according to drawings and/or sample, OEM inquiries welcome
Pulley Picture >>>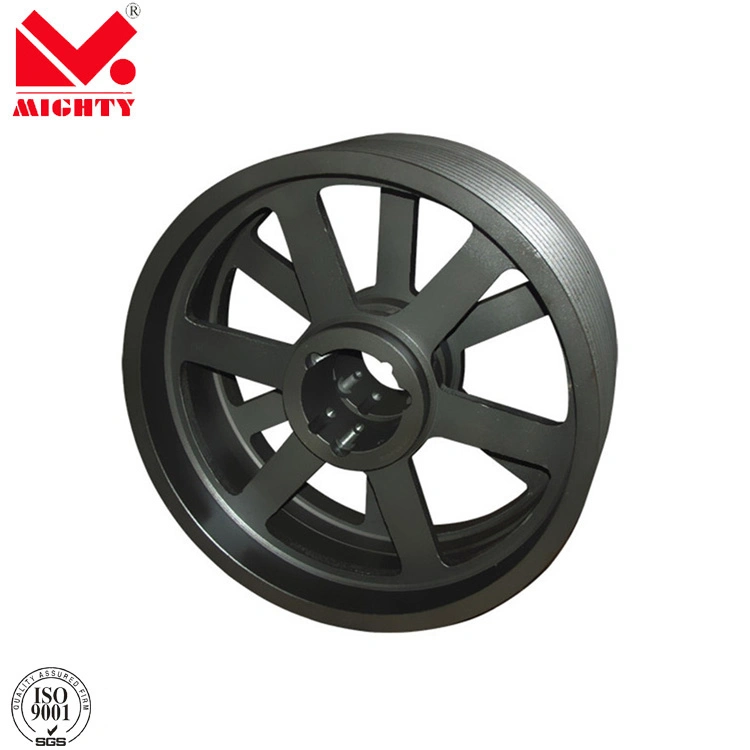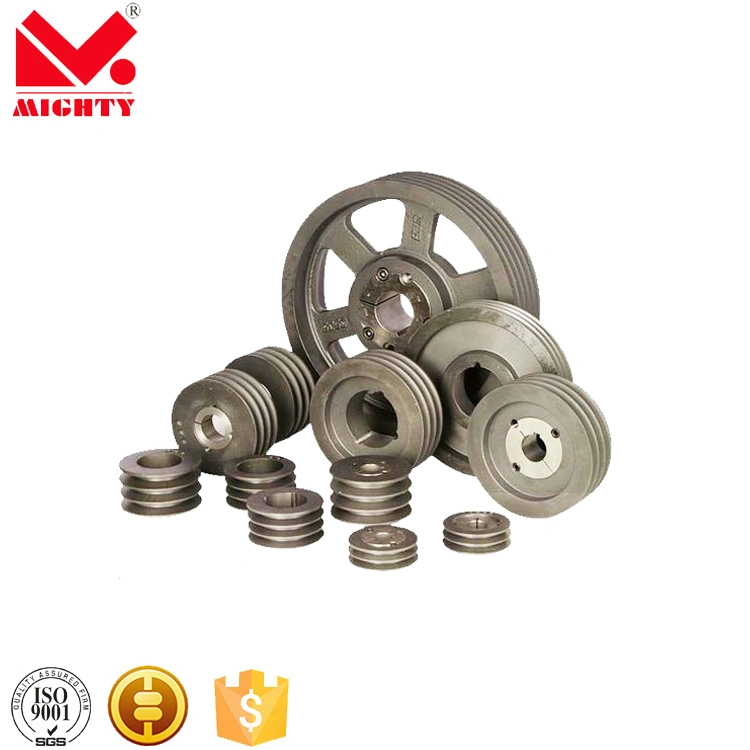 Catalogue >>>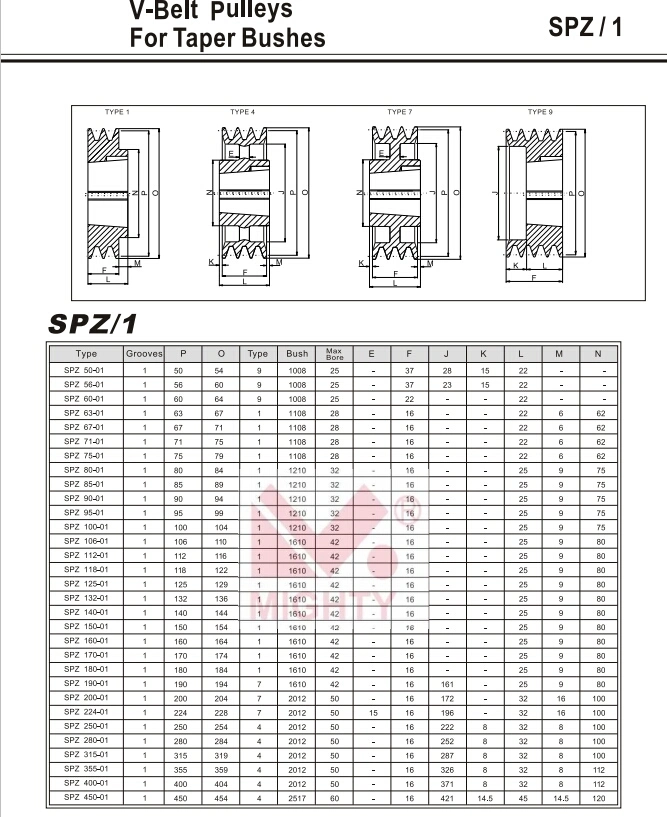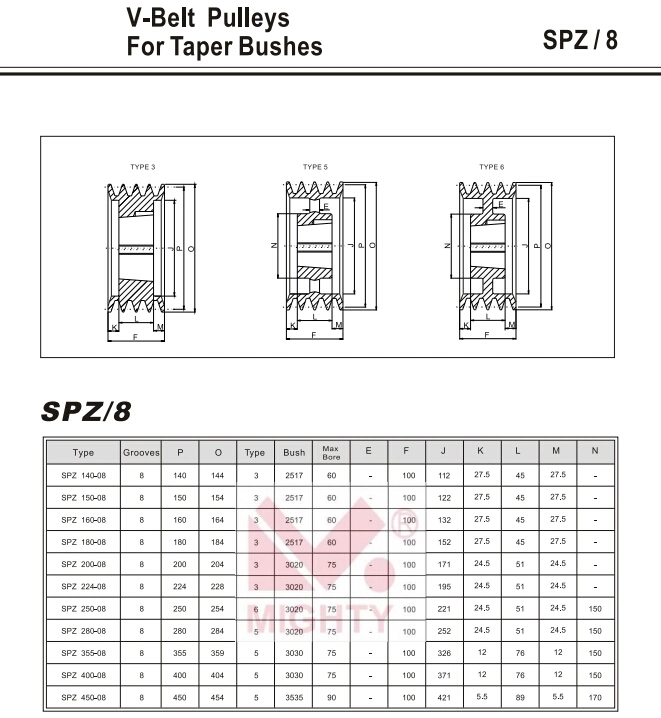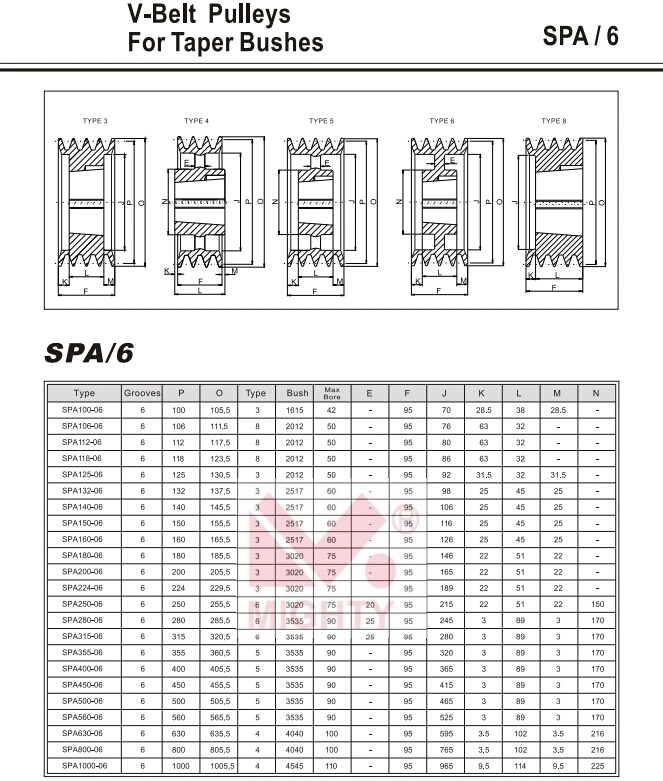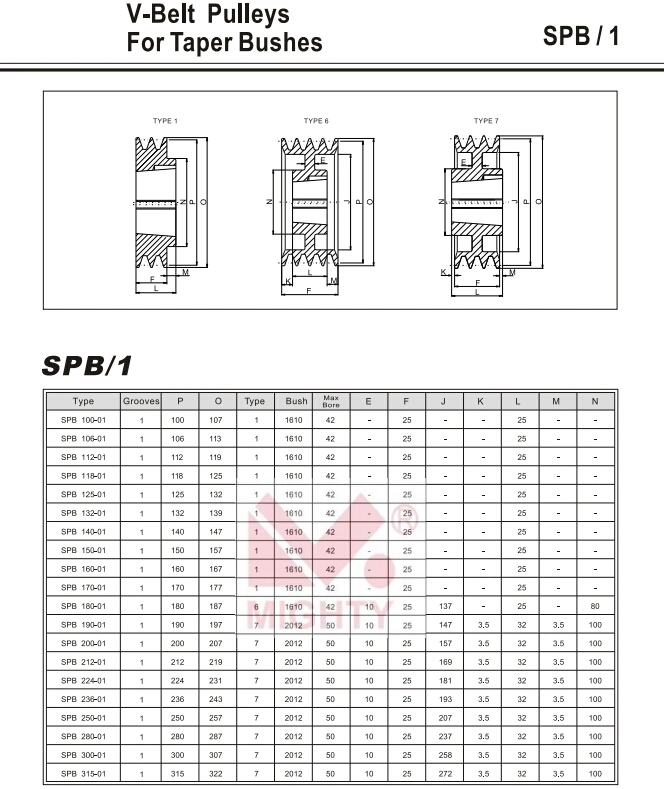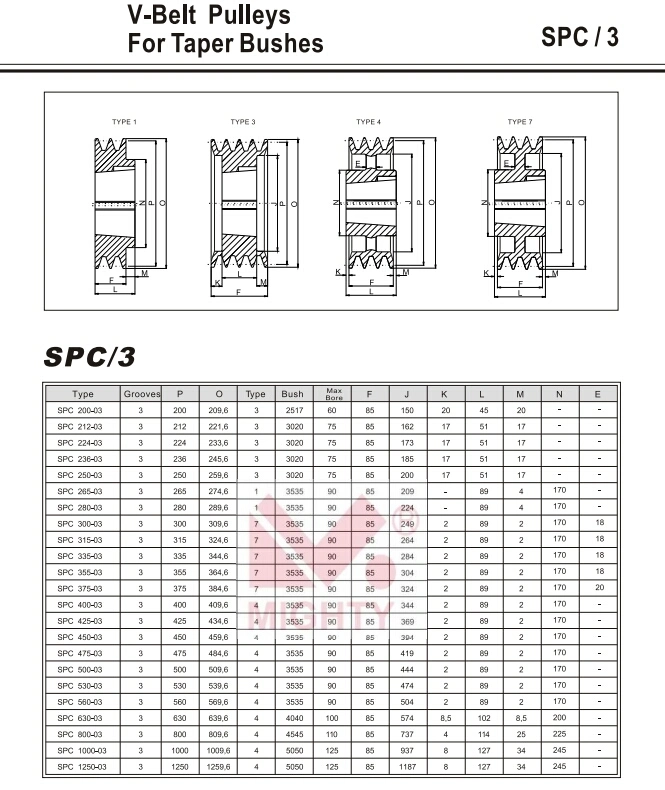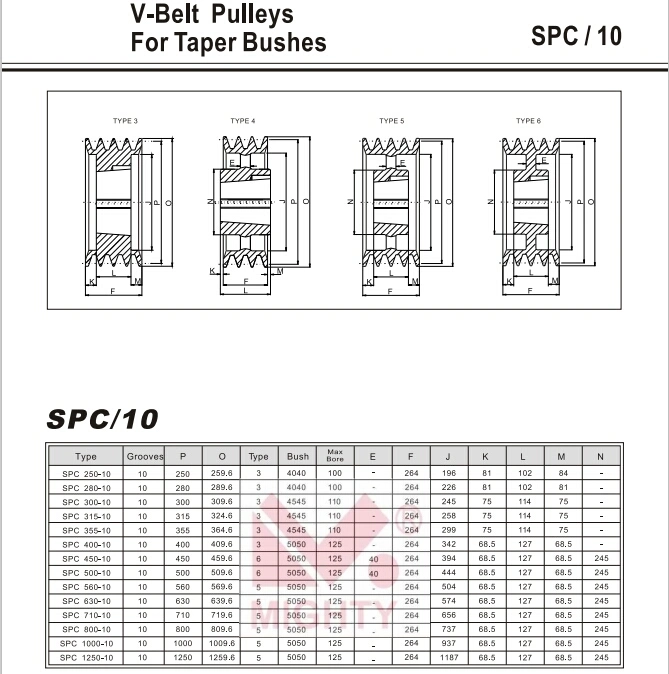 Pulley Application >>>
1.
Engineering :
Machine Tools, Foundry Equipments, Conveyors, Compressors, Painting systems etc.
2.
Pharmaceuticals & Food Processing :
Pulp Mill Blowers, Conveyor in warehouse, Agitators, Grain, Boiler, Bakery Machine, Labeling Machine, Robots etc.
3.
Agriculture Industries :
Cultivator, Rice Winnower Tractor, Harvester, Harvester, Rice Planter etc
4.
Textile Mills :
Looms, Spinning, Wrappers, High-speed auto looms, Processing machine, Carding machine, Ruler calendar machine high speed winder etc.
5.
Printing Machinery :
News paper press, Rotary machine, Embossing, Screen Printer Machine, Linotype machine offset printer etc.
6.
Paper Industries :
Chipper roll grinder, Cut off saw, Edgers, Flotation cell and chips saws etc.
7.
Building Construction Machinery :
Buffers, Elevator Floor polisher mixing machine, vibrator, Hoists, Crusher etc.
8.Office Equipments :
Typewriter, Plotters, Camera, Money drive, Money Sorting machine, Data storage equipment etc.
9.Glass and plastic Industries :
Conveyor, Carton Sealers, Grinders, Creeper paper manufacturing machine etc.
10.Home Appliances :
Vacuum cleaner, Laundry machine, iceream machine, Sewing Machine, Kitchen equipments etc.