| | |
| --- | --- |
| gain | 6X |
| Size | 40X105X73cm |
| Weight | 172g |
| Model Number | LR900H |

6x optical lens opens a new era of intelligence
Accurate measurement, fast speed, clear imaging and long service life
Distance measurement Speed measurement Height measurement Angle measurement

2. Product Features

Six features: powerful configuration
Accurate measurement, naked eye observation, 6 times high-definition optical lens, multiple modes, three-proof design, No. 7 battery

Naked eye observation
Myopia and hyperopia can be observed without glasses
Rotate the outer ring of the eyepiece to adjust the diopter

6x optical lens
Clear imaging and comfortable viewing

Stable performance
Stable data measurement, small error and low power consumption

Multiple measurement modes
Ranging / Speed / Altitude / Angle / Flagpole Mode / Fog Mode

Three-proof design
The shell is made of high-quality engineering plastics

Measurement mode
Ranging mode
Press the mode key to switch to the ranging mode, short press the power button for single measurement; long press the power button for continuous measurement
Speed measurement mode
Press the mode key to switch to speed measurement mode

Altimetry Mode
Press the mode key to switch to the height measurement mode

Angle measurement mode
Press the mode key to switch to angle measurement mode

Foggy mode
Press the mode key to switch to foggy mode

Flagpole lock mode
Press the mode key to switch to the flagpole lock mode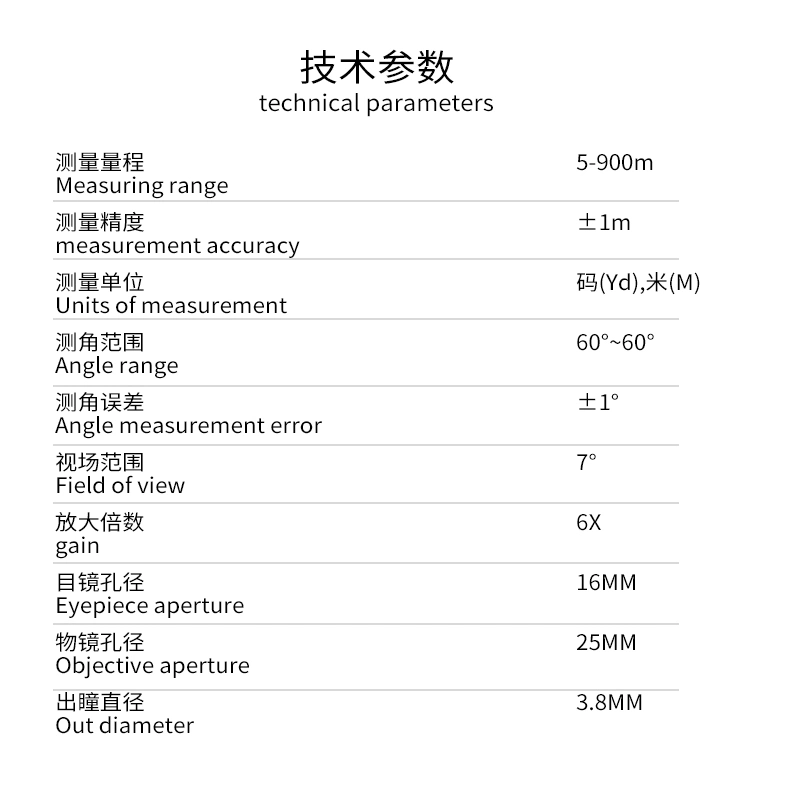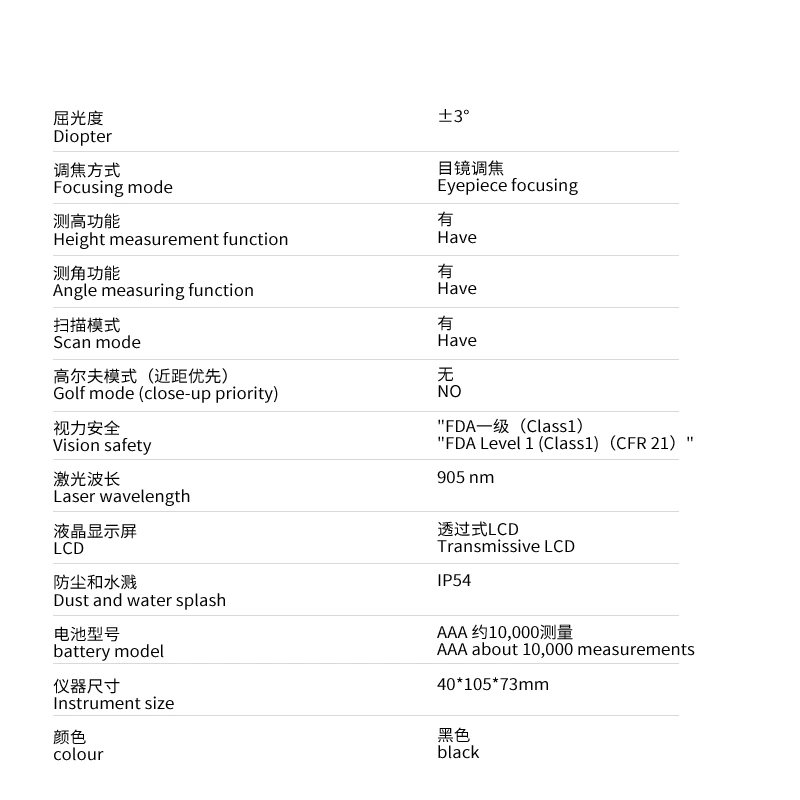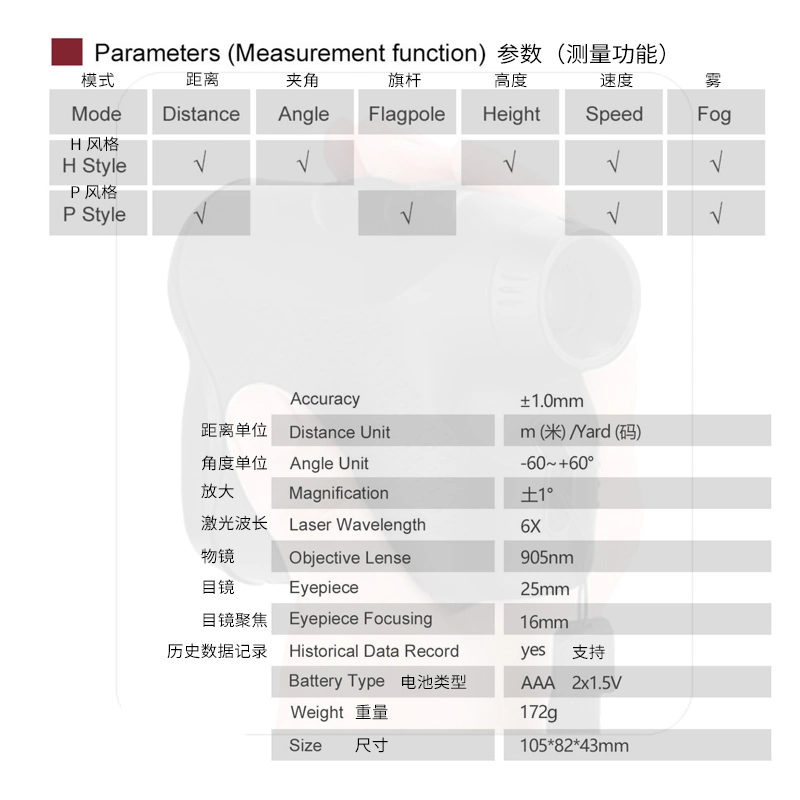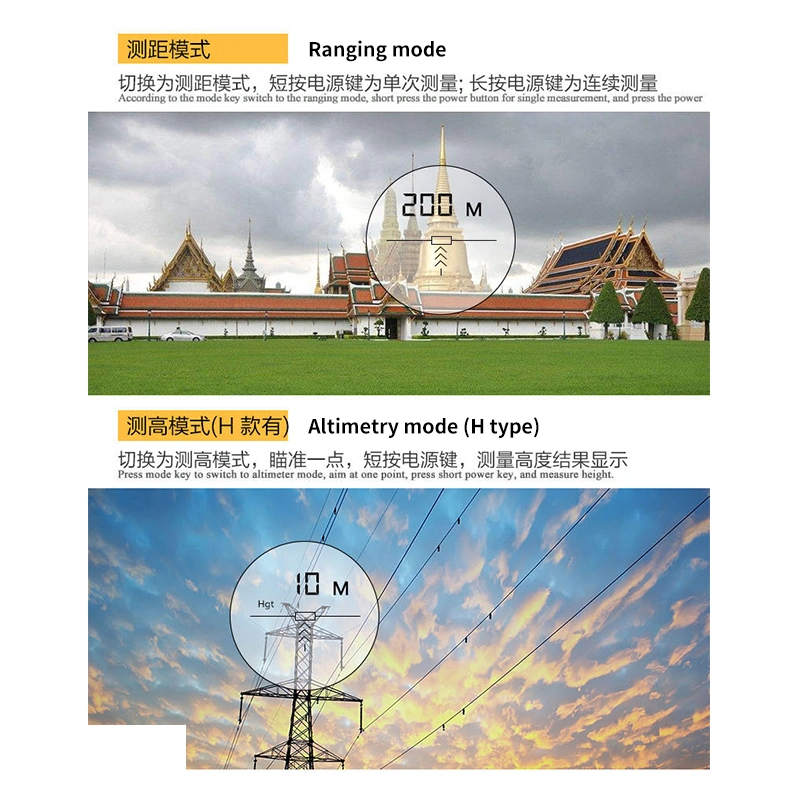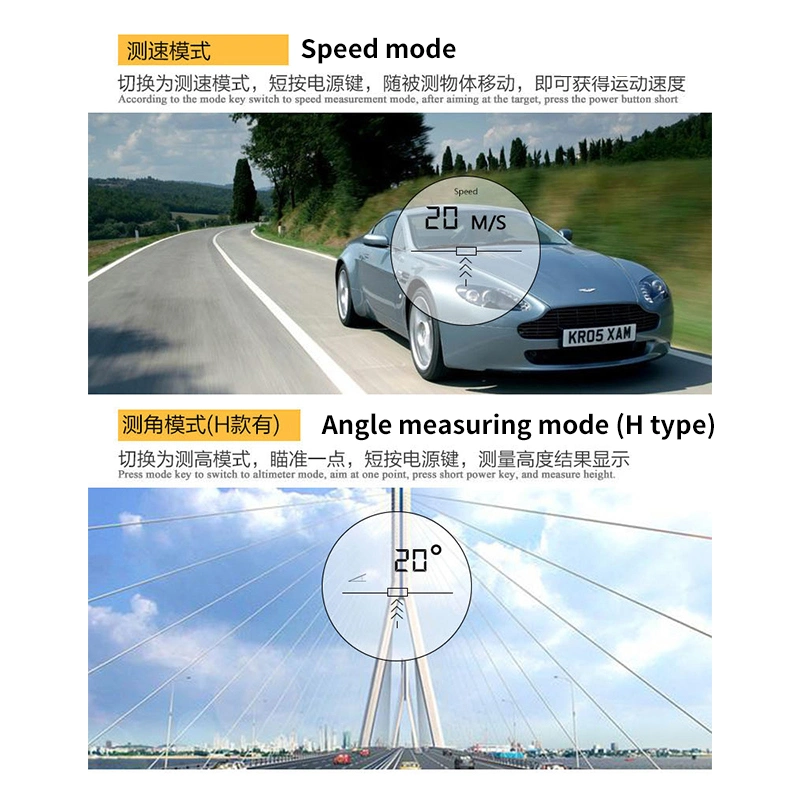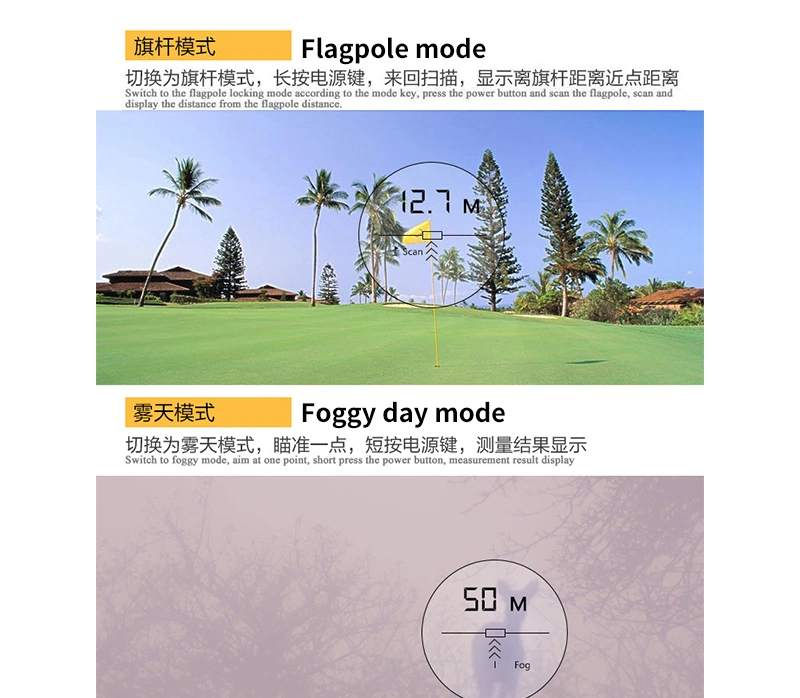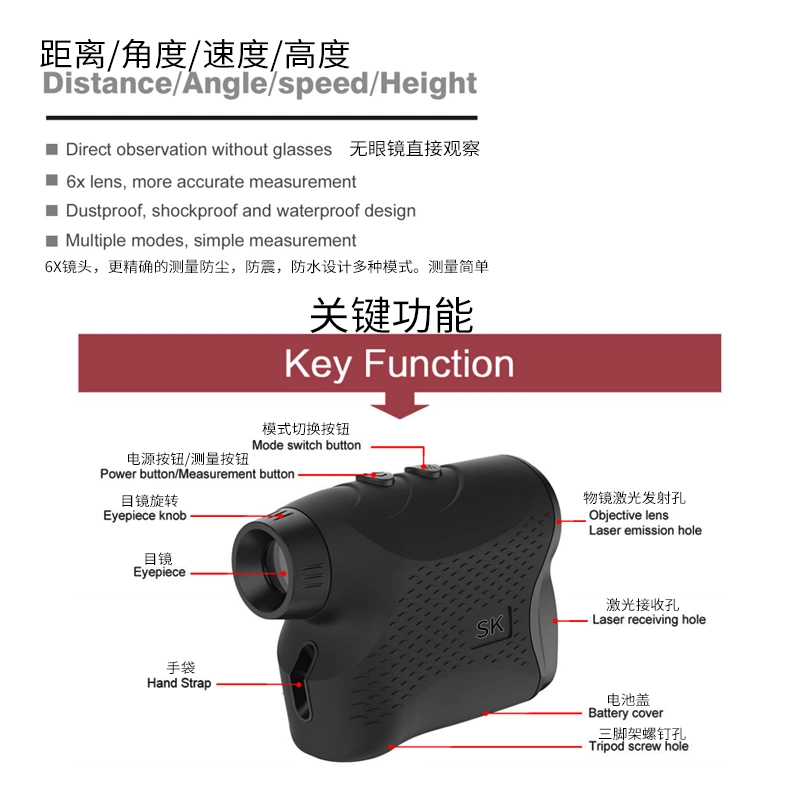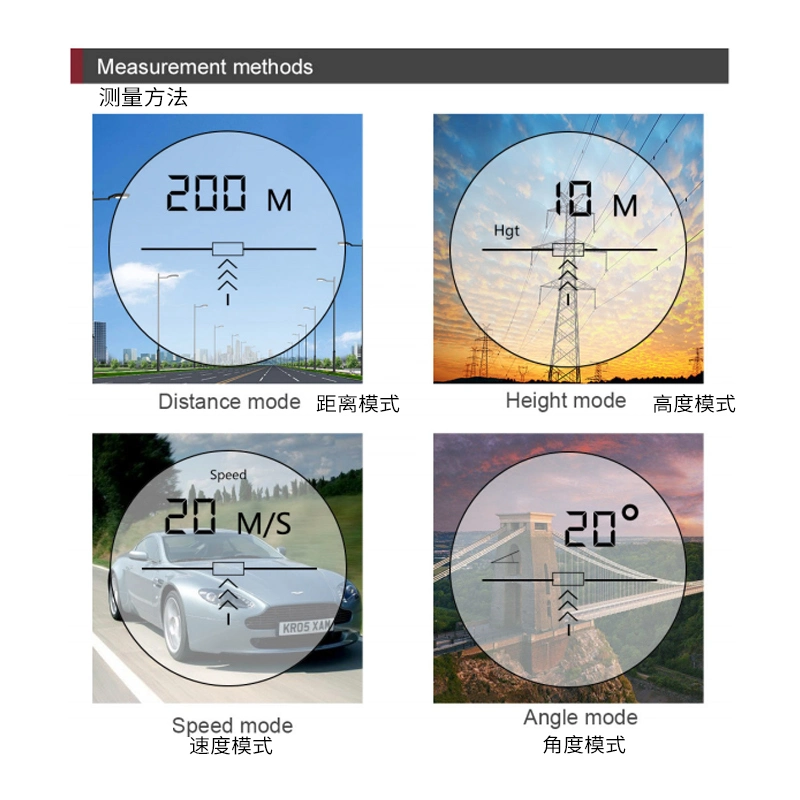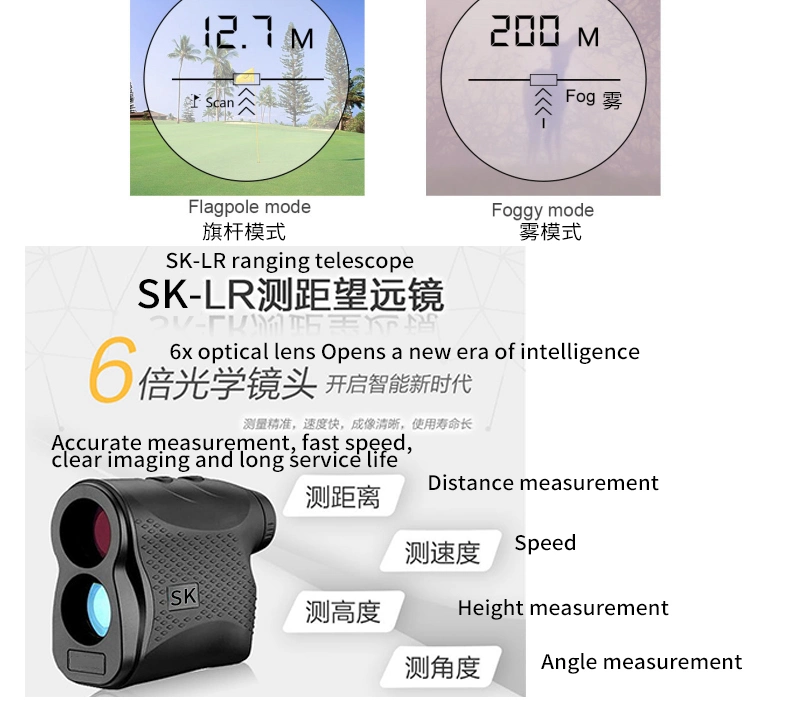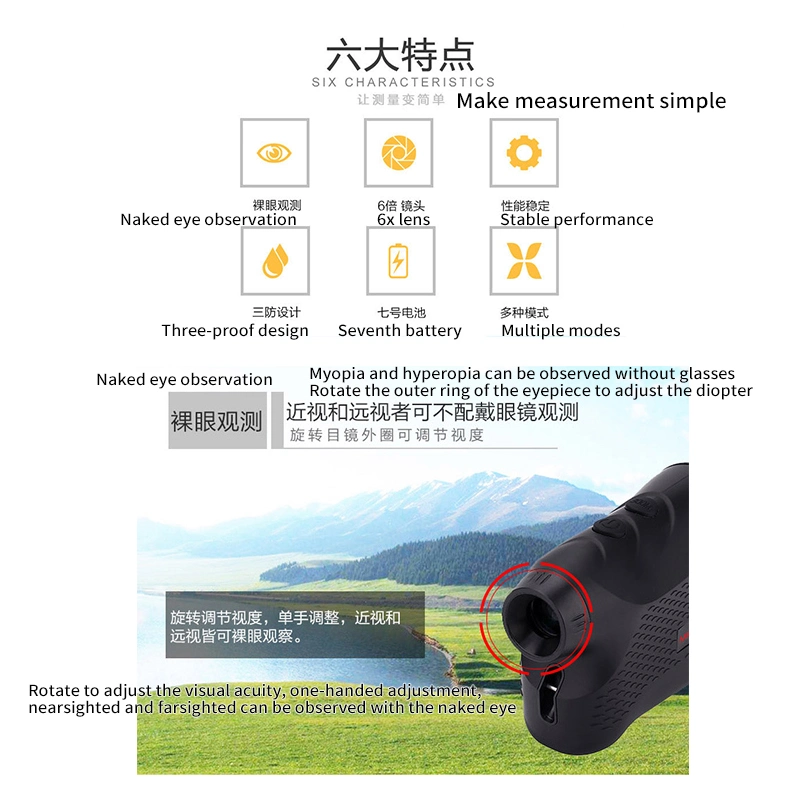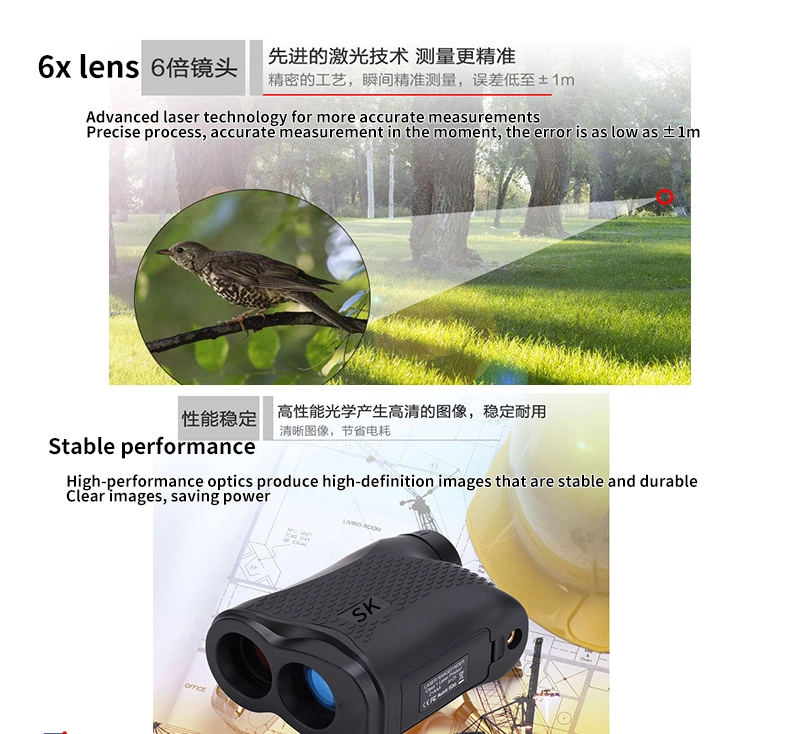 Company Information
Shanghai Dutai Imaging Technology Co Ltd has many years of experience in production and market.
Our group dedicated to make product,applicate ,sale and syster development in the infrared measurement product, industrial machinery accessories, electronic accessories .
customers can solve various complex industry applications in time. Our products can provide accurate experimental data for scientific institutions . Provide safety guarantee for industrial production and provide accurate automation control data for enterprises.

Our concept: we will be professional and careful choice, appropriate price, quality service and make a brilliant futurewith our parter.

At present,we have cooperative production relations with many domestic companies.we can undertake customized OEMproducts.