Holykell China Factory Oem Depth Measuring Instrument Water Level Sensor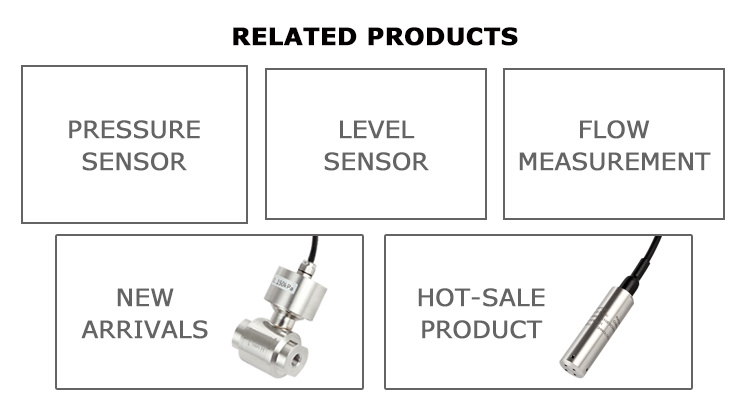 Product Description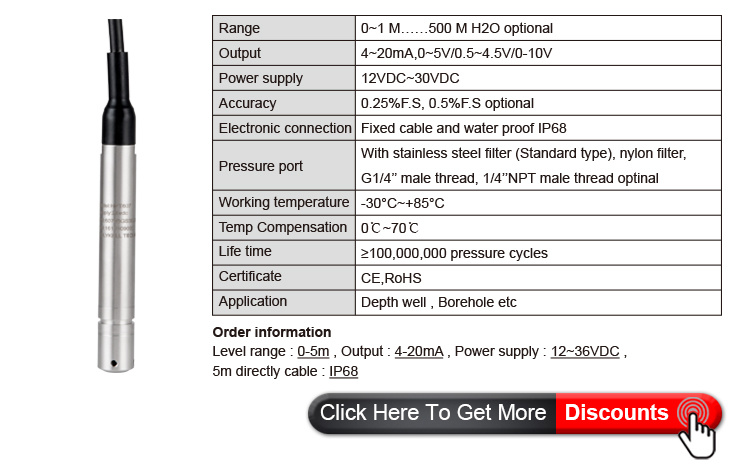 HPT607 is a submersible level sensor are designed with a slim 19mm diameter body to enable it to fit small access ports. It consists of an imported MEAS TE piezoresistive sensing element encased in 316 SS housing with an integral welded 316 stainless steel barrier diaphragm. It is widely used in measure Liquid Level and Depth for Water and Waste Water applications, at Lift Stations, Shipboard, In-ground / Above Ground Tanks and with Inventory Tank Gauging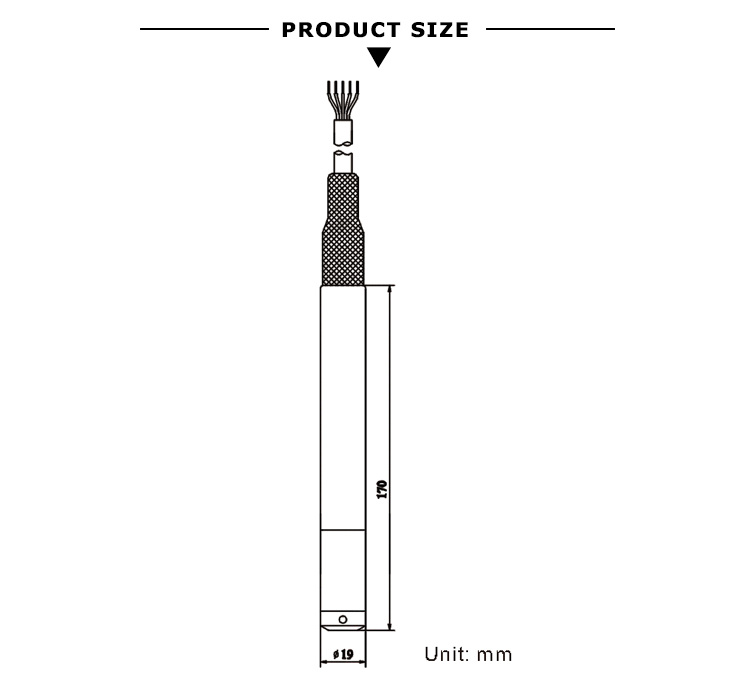 Feature

Advantage

Benefit

Slender designed with a slim 19mm diameter body

enable it to fit small access ports

It is perfect for deep underground wells and boreholes

All weled ,Triple waterproof IP design
Through 3999 times testing in water

Protect sensor damage

Improve the water resistance and service life of the product

Hydrologic design

Reduce the impact force of the medium on the probe and reduce the influence of the probe shaking

on the measurement stability

Anti - corrosive geological water materials and high quality polyethylene gas cable

with a spring-reinforced cable seal ,5 layer reinforced process

even under the big mechanical loads of installation and
submersible continuous use for 10 years

lightning surge reverse protection

short-circuit conditions to protect prevent reverse connection; Instant voltage overload protection

running reliable and longlasting in harsh condition

The vent with a filter

breath atmospher and protect moisture enter transducer

without maintenance, even in the most humid environments.

USA TE Chip,Digital PCB board

High accuracy 0.25%,Small temperature drift,automatically compensates for changes in barometric pressure

Stability,keep sensor running longer by reducing downtime and maintenance costs

316L diaphragm

Anti-corrision ,wear resistance , shock resistance

make it suitable for immersion for a long time in most industrial liquids
Why Choose HOLYKELL HPT607 Depth Level Sensor Seires?
1. 5-10 years design life, the lifelong maintenance; Import MEAS TE pressure cell ensure 0.25% F.S. factory accuracy;Its service life is 2-3 times of similar products.
2. Adopt the military printed-circuit board and wiring, with good electromagnetic compatibility;Anti-interference is enhanced by 300%, the stability is over 10 years.
3. Slender design 19mm Diameter Body fit for small access ports.
4. The unique design of 4 hole filter design, it Can effectively filter out impurities, prevent blockage, prevent shock; Prevent plugging rate increases more than 80%
5. Automatic temperature compensation, 0 ~ 70, auto correction temperature drift.
6. Five layers of seamless and waterproof dust proof connection design, international level IP68; 12 mm waterproof and oil-proof cables, Custom PU, PE or PTFE cable lengths.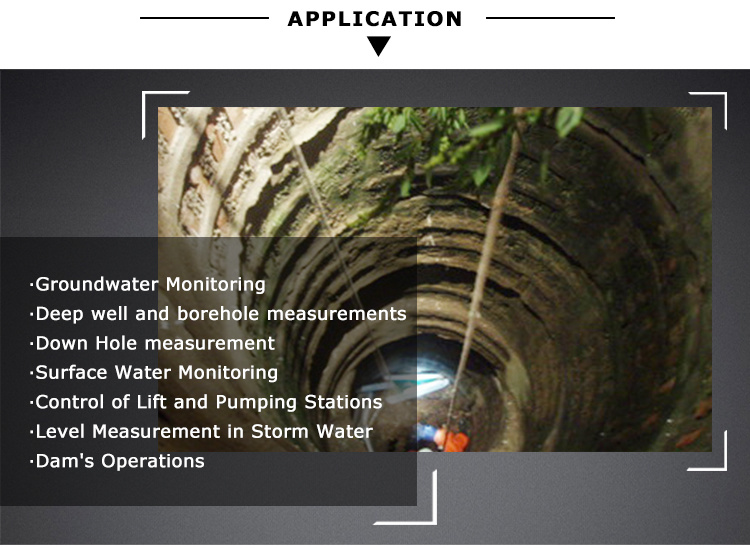 The HPT607 (level sensor) is designed with a slim 19mm diameter body to enable it to fit for small access ports,is widely used in measure Liquid Level and Depth for Water and Waste Water applications, at Lift Stations, Shipboard, In-ground / Above Ground Tanks and with Inventory Tank Gauging. And are highly praised by consumers.
·Groundwater Monitoring
·Deep well and borehole measurements
·Down Hole measurement
·Surface Water Monitoring
·Control of Lift and Pumping Stations
·Level Measurement in Storm Water
·Dam's Operations
Our Services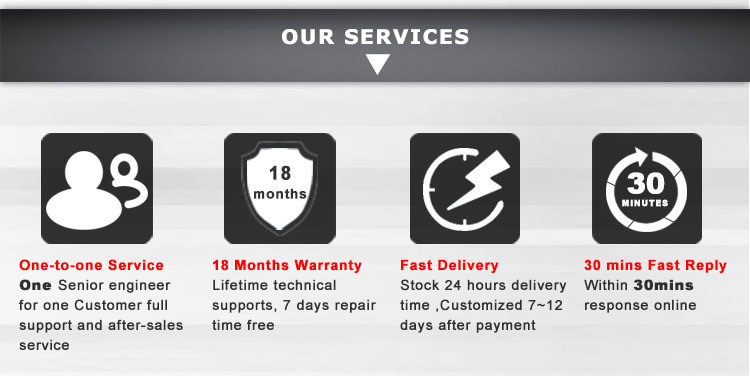 OEM / ODM services
To meet the user diversified requirement, Holykell have established a set of customer service and technical support system with OEM / ODM order as the center, and responded and Handle the customer's requirements in a timely manner to ensure accurate delivery time and product quality.

Order services
Fastest reply:Professional sales engineers 7/24 online services
Payment terms:T/T ,Western union, Paypal, Credit Card, L/C others
Fast delivery: within 24 hours release the cargo (normal spec.), Customized 7-12 days after payment .

MAINTENANCE & AFTER-SALES SERVICES
Customer Feedback: Sales engineers and technical engineers will be one-on-one service for you to exclude all obstacles when use our sensors.

Warranty period: 18 months
Product life-long maintenance: Holykell can provide you with the maintenance of the whole life of the sensors

Company Information
Holykell Technology Co. , Ltd is a high-tech company integrating R&D, production and distribution. The company has a purification plant of 5000m2, an annual output of 1 million production line of pressure sensor, transmitter and intelligent digital instrumentation.
Now the company has more than 120,000 customers worldwide, the products have been exported to Europe, America, Australia, Africa, southeast Asia, 109 countries.
Holykell can provide a cost effective solution for pressure monitoring for a variety of applications. Welcome to your inquiry.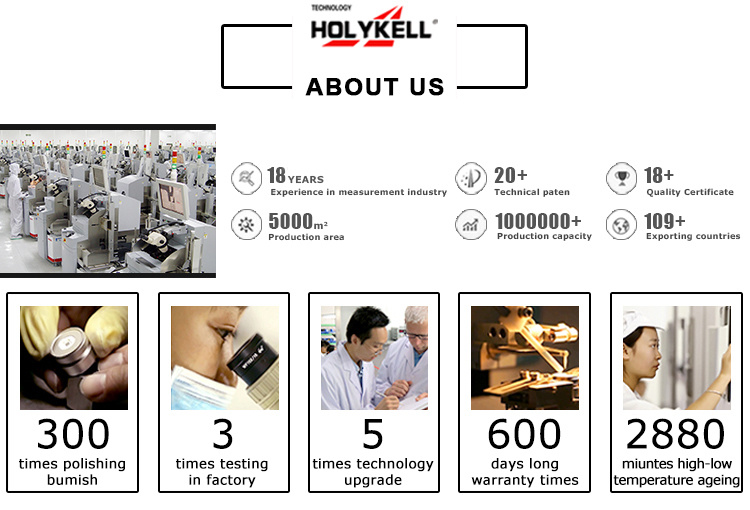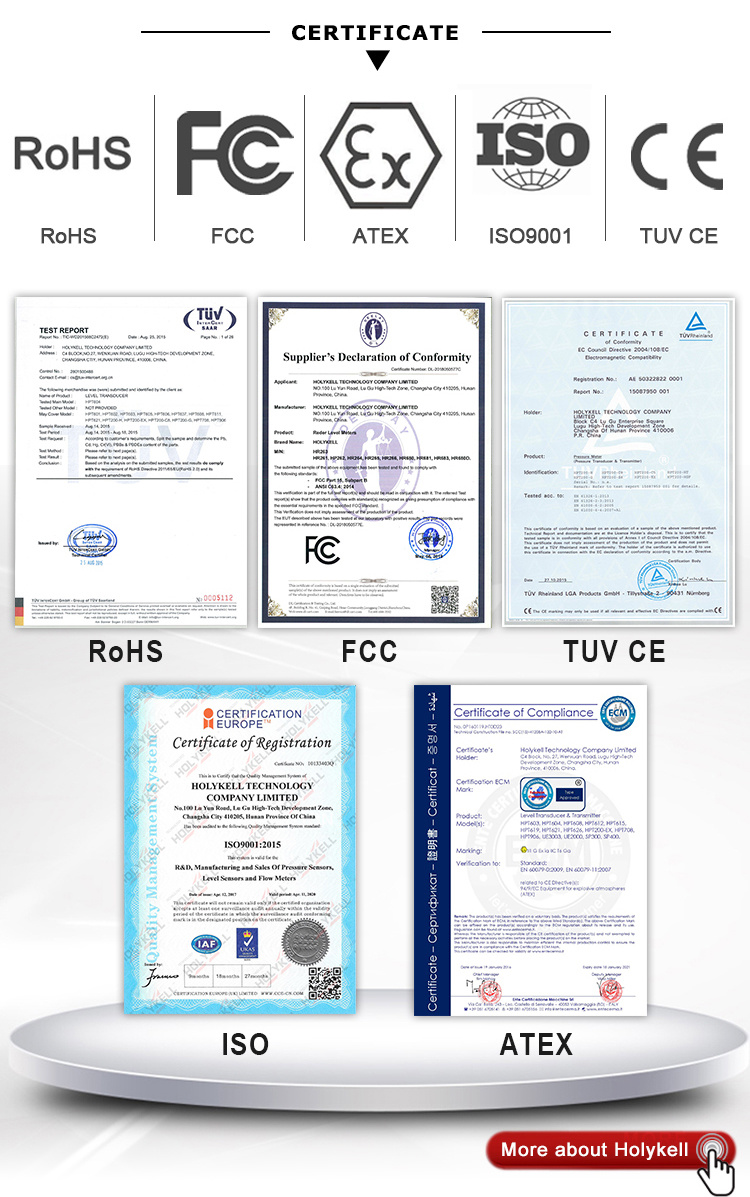 Buying Guides
In order to recommend you the most suitable products and make an accurate quotation,please provide the following information and send it to our sales when you are going to make an inquiry, thanks !
1. What is your medium? Water ,oil or others.
2. Working Temperature? -30~80
3. Level range: 0-1m...500m optional
4. Output signal:4-20mA, 0-5V or others