3 in 1 WiFi Wireless Portable Color Doppler Ultrasound Probes
for iPhone/iPad/Android/IOS
CHB-C80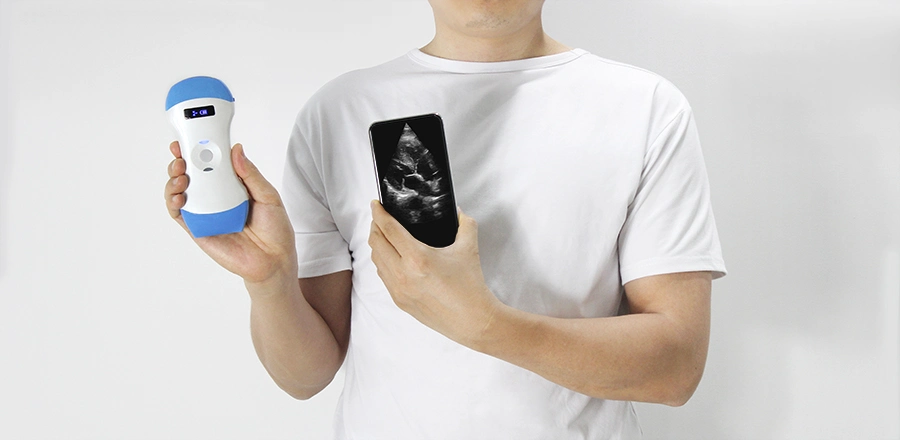 How does it work?
- "Wireless ultrasound probe" is a mini ultrasound scanner without the screen. We made the main unit condensed into a small circuit board built-in the probe and showing the image in a smartphone/tablet through Wifi transferring.
-Rotate Built-in screen probe is a wireless ultrasound probe that add a screen, the image can both show in screen and tablet.
-The image transferring through internal wifi from the probe, no need external Wifi signal.

Feature:
·Workable with Tablet or Smart Phone
·Built-in and replaceable battery
·Advanced digital imaging technology, clear image
·High cost-effective ·Wireless connectivity, easy to operate
·Small and light , easy to carry ·Applicable in the emergency, clinic, outdoor and vet inspection
·Intelligent terminal platform, powerful expansion functions on the application, storage, communication, printing

Consist of convex, linear, phased array, suit for more applications at the same time.
Lower cost than 3 separate probes.
Keywords: 3 in 1 pocket probes, 1s click for freeze, 3s click for change work head, 5s click for power off.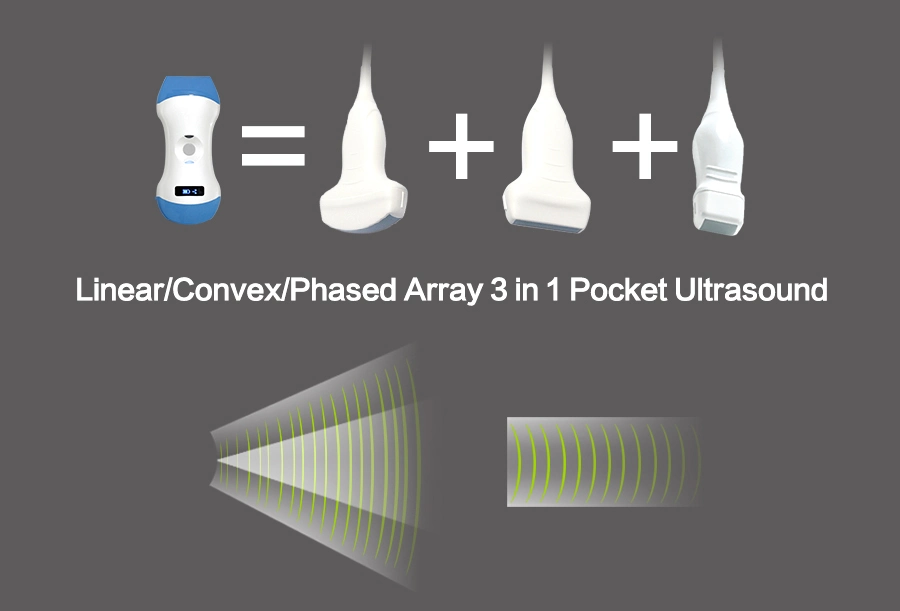 Specification:


-Probe Type: Consist of two heads of Convex, Linear, Convex head with phased array
-Scanning mode: Electronic array
-Display mode: B, B/M, Color, PDI, PW
-Probe element: 128/192
-Channel of RF circuit board: 32/64
-Probe frequency and scan depth, head radius/width, scan angle(convex):
Convex head 3.5MHz/5MHz, 90/160/220/305mm, 60mm, 60°
Convex head with phased array(cardiac) scan mode: 3.5MHz/5MHz, 90/160/220/305mm, 40mm, 90°
Linear head 7.5MHz/10MHz, 20/40/60/100mm, 40mm
-Image Adjust: BGain, TGC, DYN, Focus, Depth, Harmonic, Denoise, Color Gain, Steer, PRF
-Cineplay: auto and manual, frames can set as 100/200/500/1000
-Puncture assist function: the function of the in-plane puncture guideline, out-of-plane puncture guideline, automatic blood vessel measurement.
-Measure: Length, Area, Angle, heart rate, Obstetrics
-Image save: jpg, avi, and DICOM format
-Image frame rate: 18 frames/second
-Battery working time: 2.5 hours(according to whether keep scan)
-Battery charge: by USB charge or wireless charge, take 2 hours
-Dimension: L156×W60×H20mm(if with a trans-vaginal head length is 270mm)
-Weight: 250g
-Wifi type: 802.11g/20MHz/5G/450Mbps
-Working system: Apple iOS and Android, Windows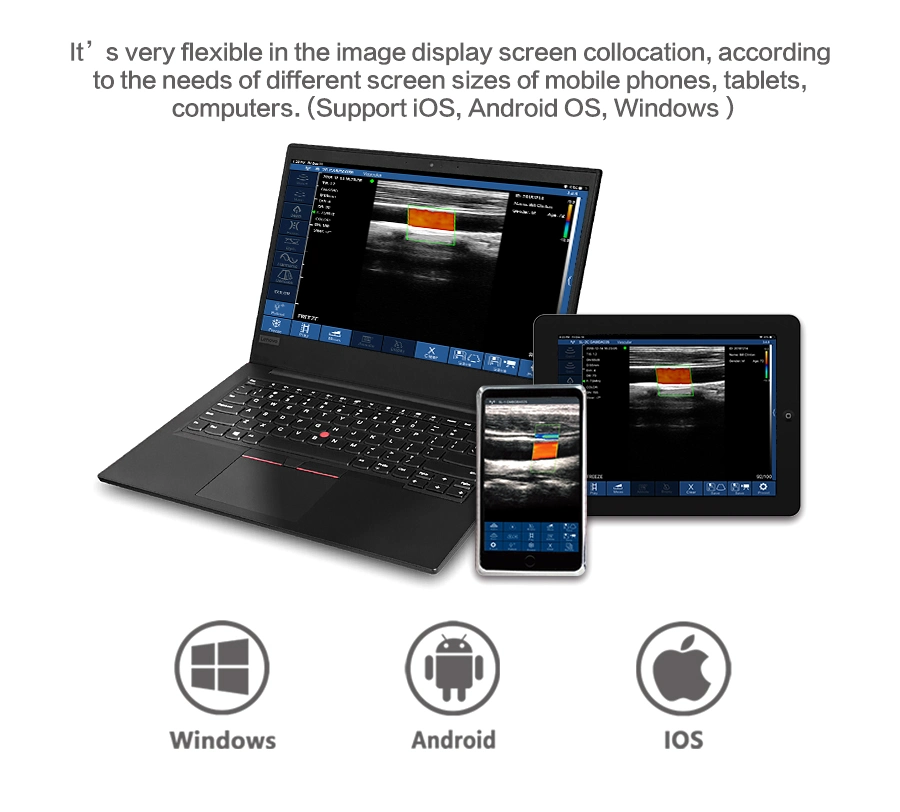 Product Configuration
Standard Configuration:Wireless Ultrasound Scanner x 1 unit, USB Charging Cable x 1pc, Carrying Bag or Aluminum Suitcase(options) x 1pc.
Optional:Stainless Steel Puncture Guide, Android or iOS Phone/Tablet, Windows PC, Wireless charger, Tablet Bracket, Trolley

Clinical Value
This product is a good tool for visual precision medical treatment, and quick-testing and preliminary screening for first aid. It not only helps to improve the work efficiency of medical staff, reduces labor intensity and work pressure, but also is conducive to improving the level of diagnosis and treatment and achieving various medical treatments. Visualization and precision, thus minimizing diagnosis and complications, complications and sequelae, and maximally avoiding medical accidents and consequent doctor-patient disputes.
In addition, the powerful remote consultation function of the product allows the user to obtain the guidance of the expert, which is conducive to the development of the business. For the grassroots, it is not necessary to hire an ultrasound doctor as long as the mastering of the mapping skills, the diagnosis work is done by the remote expert. Completed, thus solving the problem that the grassroots employs an ultrasound doctor is difficult, cannot stay, and the cost is too high, and can also use the high level of remote experts to better attract patients to the grassroots clinic, so as to better promote the graded diagnosis and treatment.

Application directions
1. Visualization tools: including puncture intervention guidance, surgical guidance, treatment guidance, etc., as a visualization tool;
2. Emergency check: including emergency clinic, ICU ward, field first aid, army battlefield rescue, etc.;
3. Initial examination: including ward inspection, postoperative monitoring, physical examination, primary examination, health screening, family planning, home care, etc.;
4. Remote diagnosis, consultation, training: through the mobile phone/tablet display, communication is powerful, easy to implement these applications.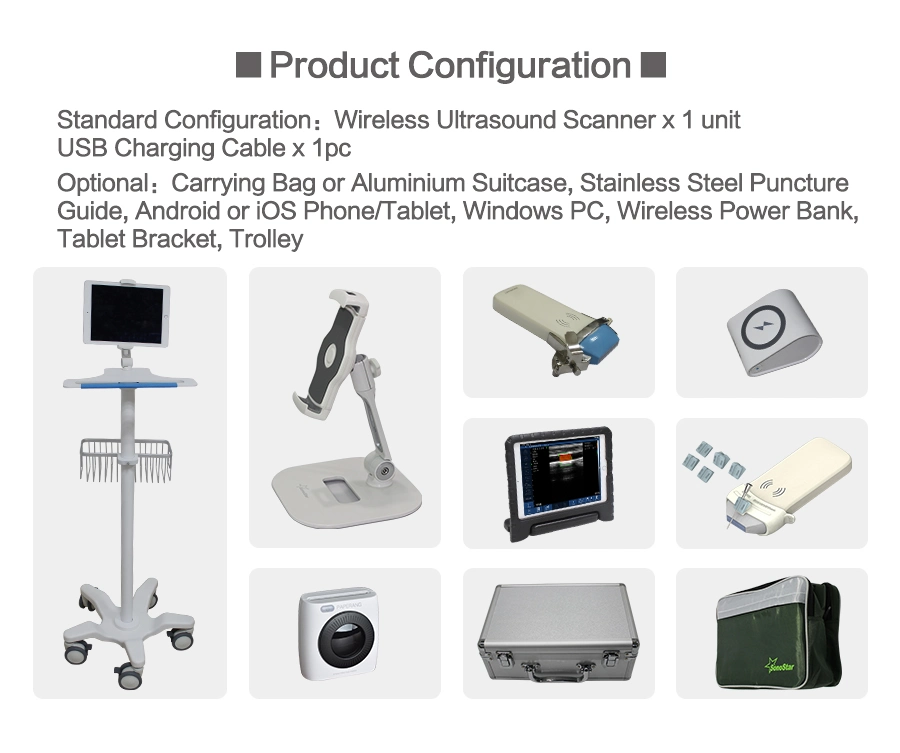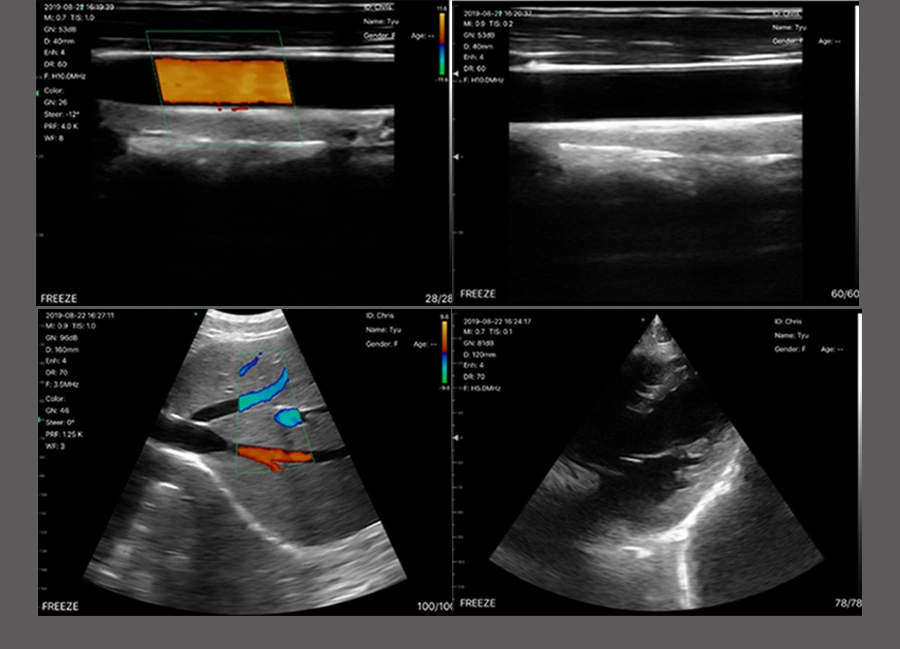 Related Recommends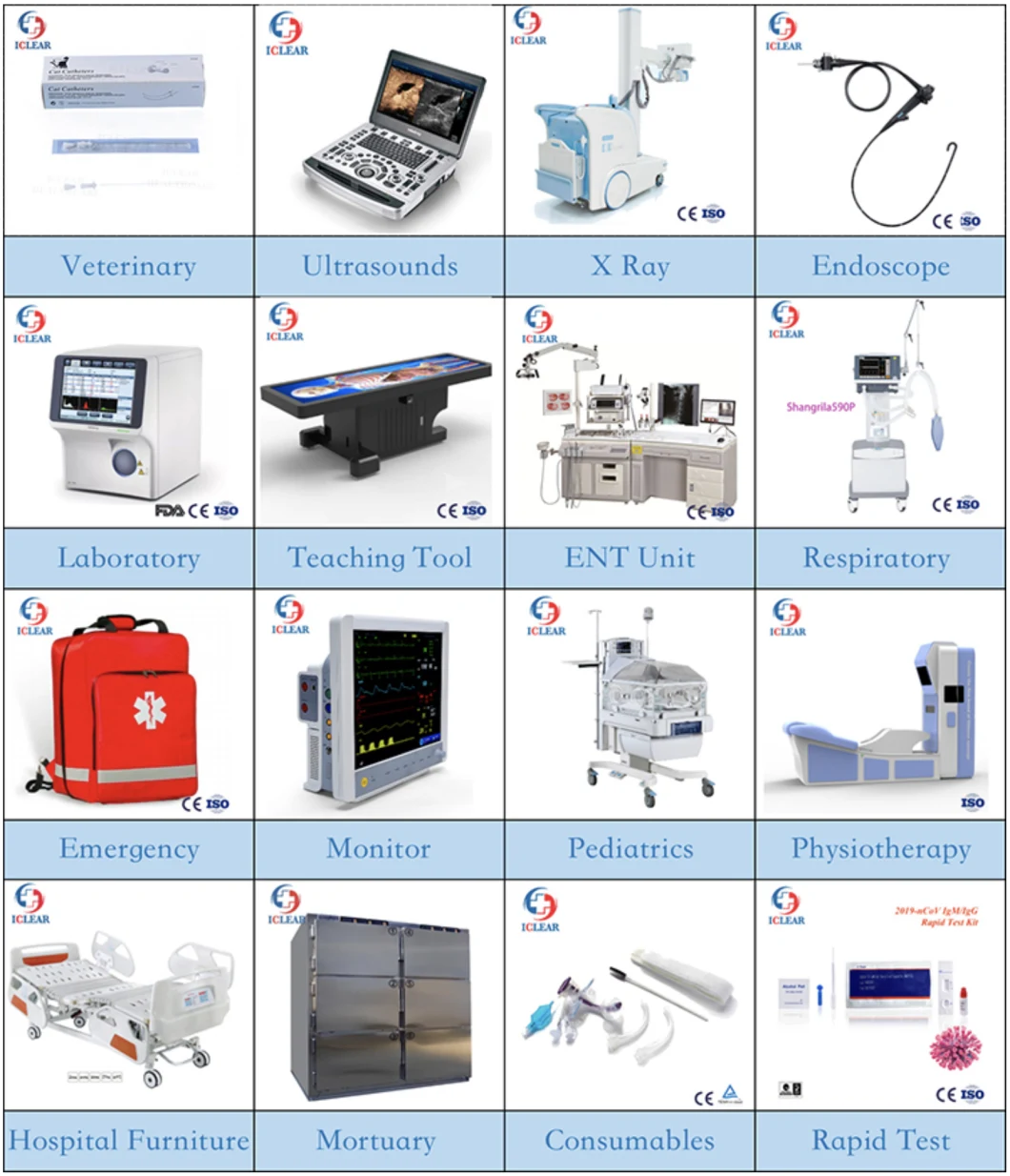 Company Information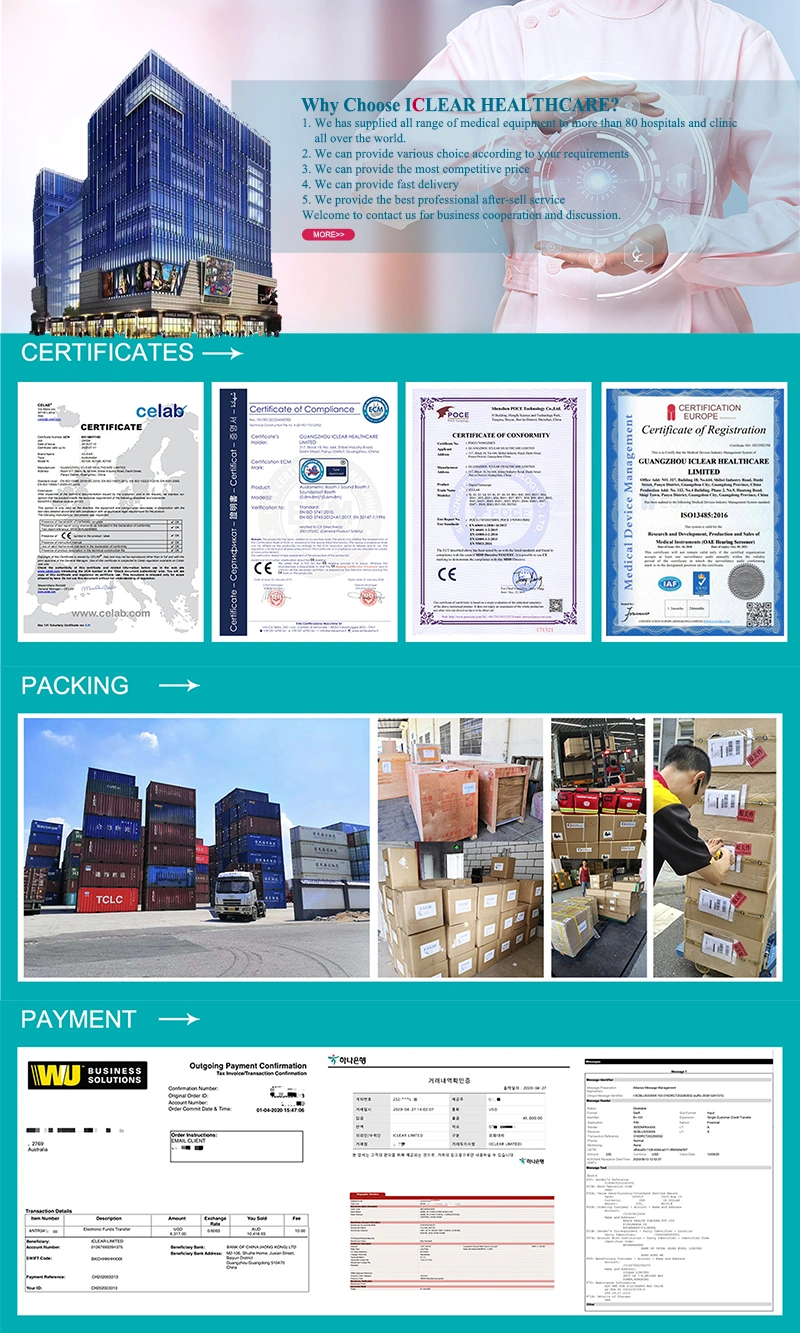 Contact Us