Product Description
HDT-300 armored temperature sensor utilizes the characteristic that the resistance of platinum resistance changes with temperature change, and has a certain functional relationship to measure the temperature of the measured medium. HDT-300 temperature sensor adopts imported platinum resistance with high performance and high reliability. The shell is made of all stainless steel integrated processing, which has the characteristics of small volume and fast thermal response. The wire uses special shielded wire and the temperature range is wide. The product is easy to install. It has extremely high vibration and shock resistance.
HDT-300 armored temperature sensors are commonly used in petroleum machinery, chemical machinery, pumps and compressors, power, boilers, natural gas and other automated temperature measurement and control systems, directly measuring liquids and gases in the range of -50 ºC ~ 250 ºC The temperature of the medium and solid surface.
Product Features:
High strength, anti-vibration, anti-high pressure
Fast response
Explosion-proof grade: intrinsically safe ExiaIICT6
Strong anti-interference and good long-term stability
Easy to install and use
Index number: Pt100, Pt1000 optional

Applicable Scope:
Pipe and ventilation systems
Hydraulic and pneumatic systems
Cooling and heating systems
Water supply and water heating systems
Air-conditioning systems
Automation system temperature mensuration and control
Parameters:
Range

-50 ºC ~ 250 ºC
Indexing number
Pt100, Pt1000 optional

Thermal error basic error limit:

Platinum resistance level: Class A
0 ºCResistance value (Ω) : 100 ± 0.06
Allowable deviation value ºC:

± (0.15 + 0.002ItI)

Allowable current
≤5mA
Insulation strength
100MΩ / 250VDC
Long-term stability
≤0.2% FS / year
Thermal response time
≤30s
Inserting depth
≥10mm (special requirements can be negotiated)
Insert diameter
Φ8mm (special requirements can be negotiated)
Explosion-proof grade
Intrinsically safe ExiaIICT6
Enclosure protection
IP65
Electrical connection
Direct lead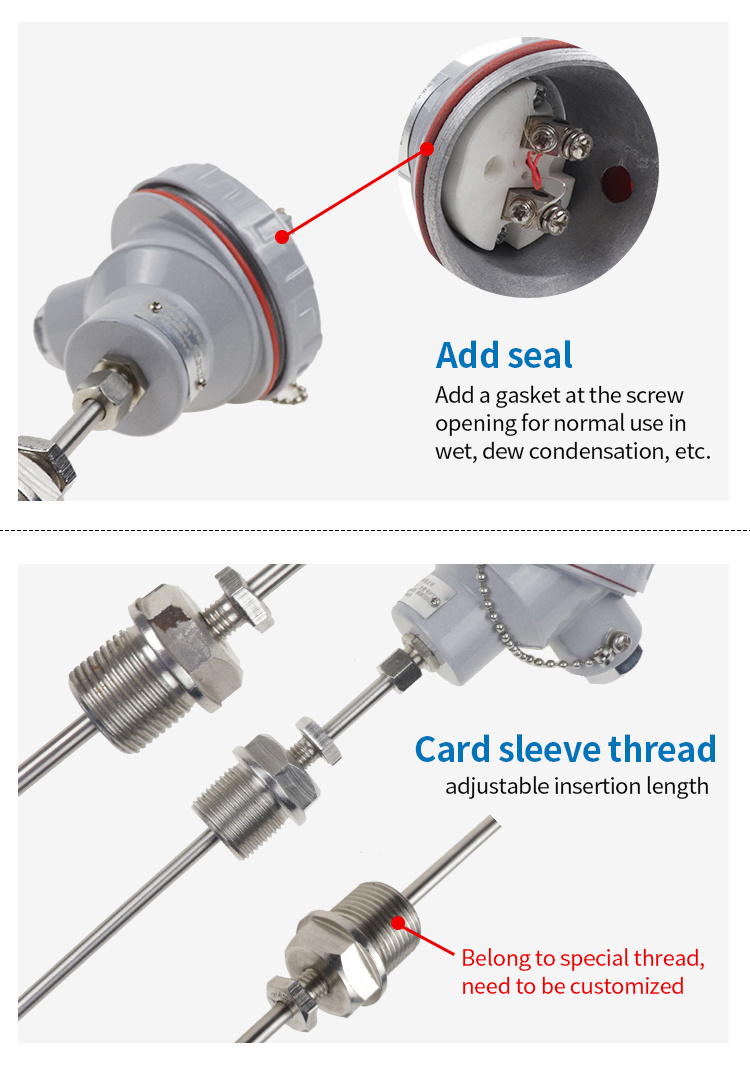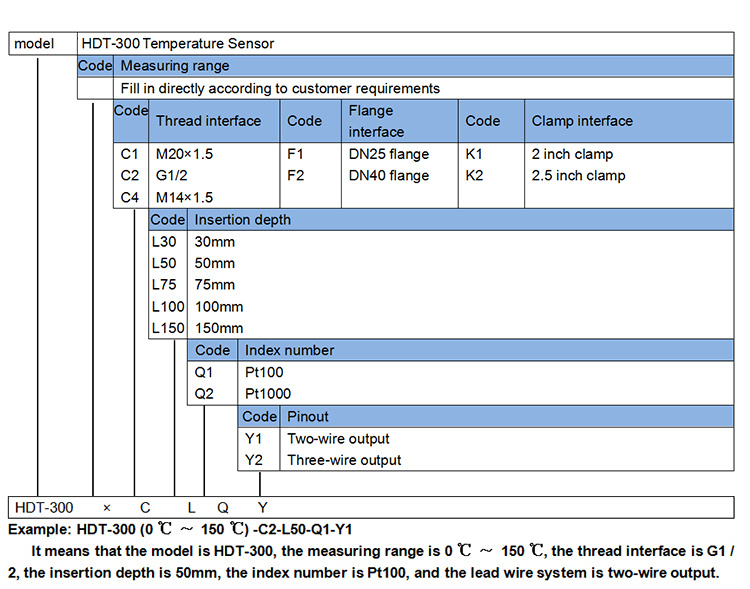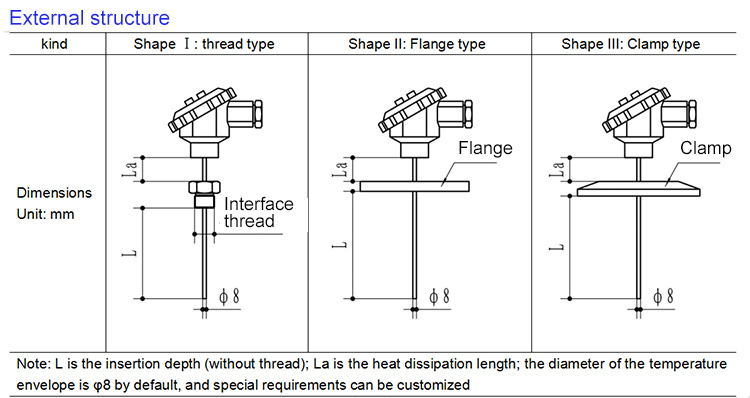 More pictures for your reference: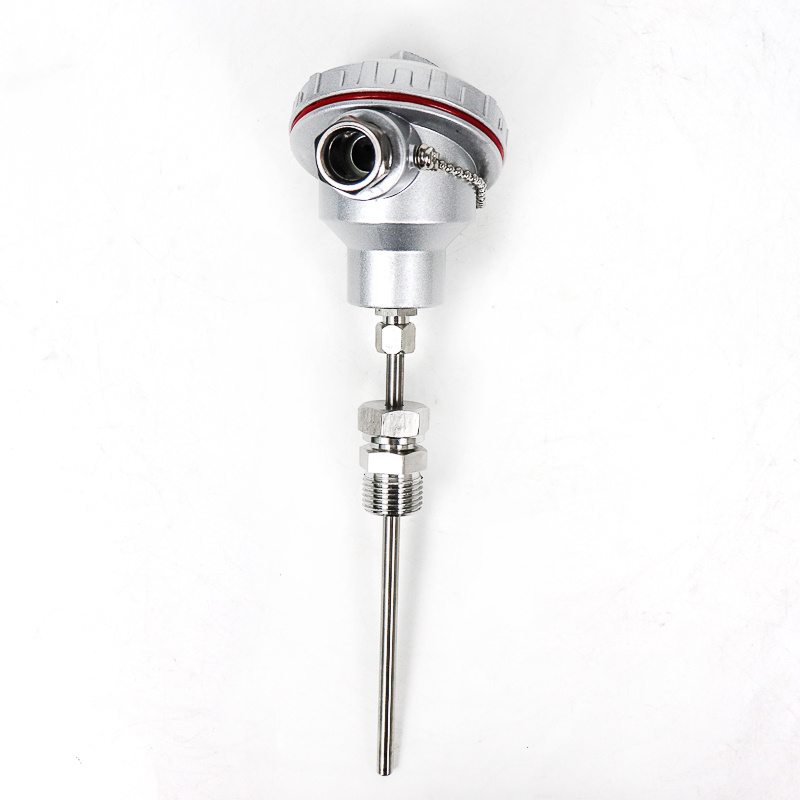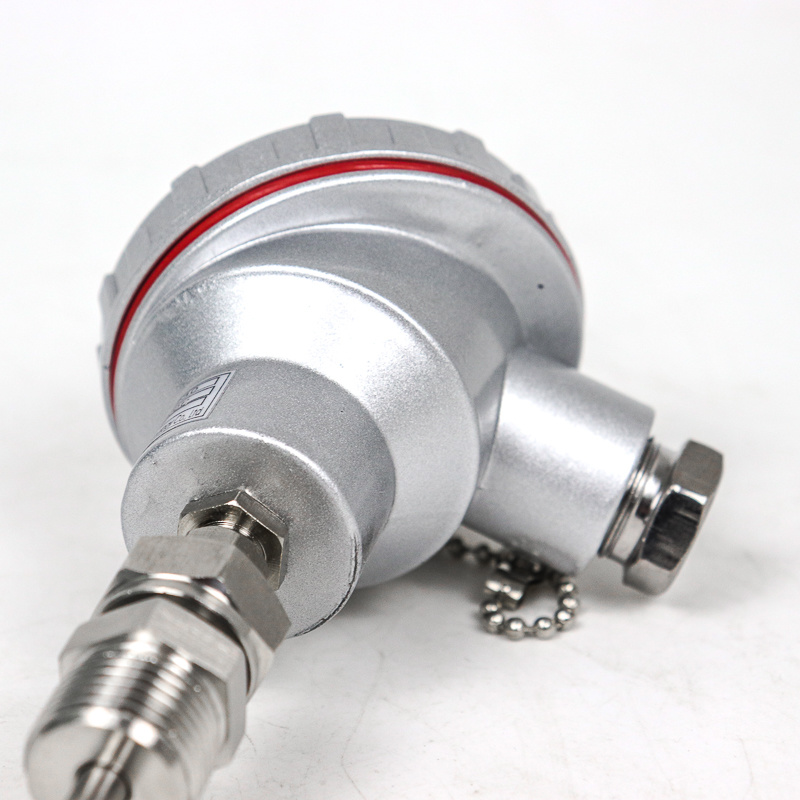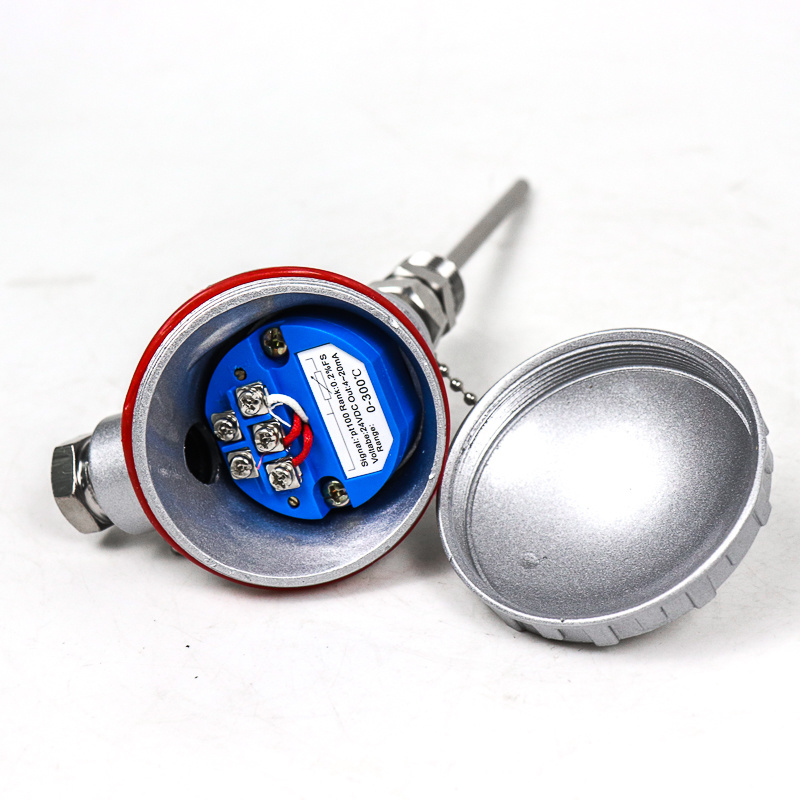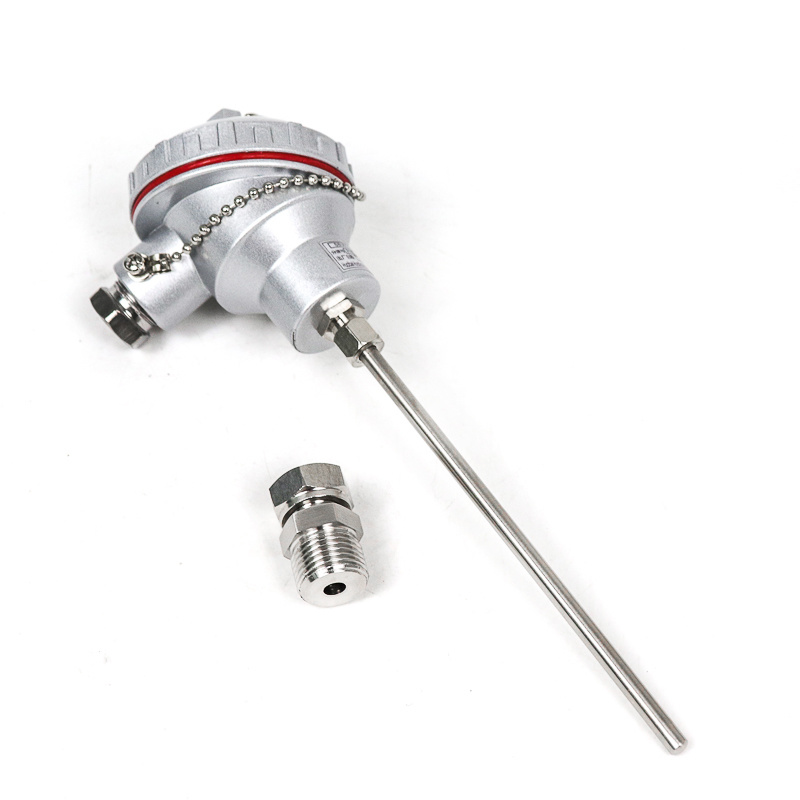 Main products:
Level transmitters, pressure and differential pressure transducers, temperature sensors, signal isolators, temperature converters, intrinsic isolated safety barriers, current and voltage sensors, flow meters, data acquisition modules, multifunctional power meters, recorders, etc.